we decided to allocate one full day for AKIHABARA~!
paradise for otakus~!
we have to admit, we are otakus too!!
first, we headed off to our usual food place!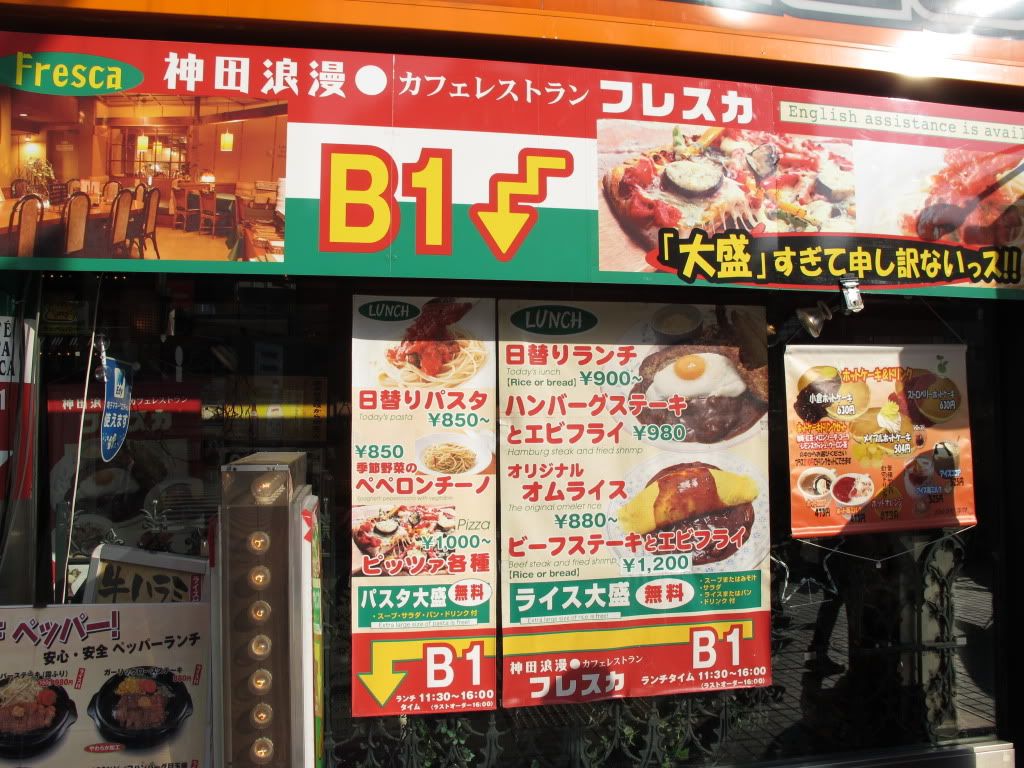 *on the poster is says : " so sorry for the too " BIG PORTIONS"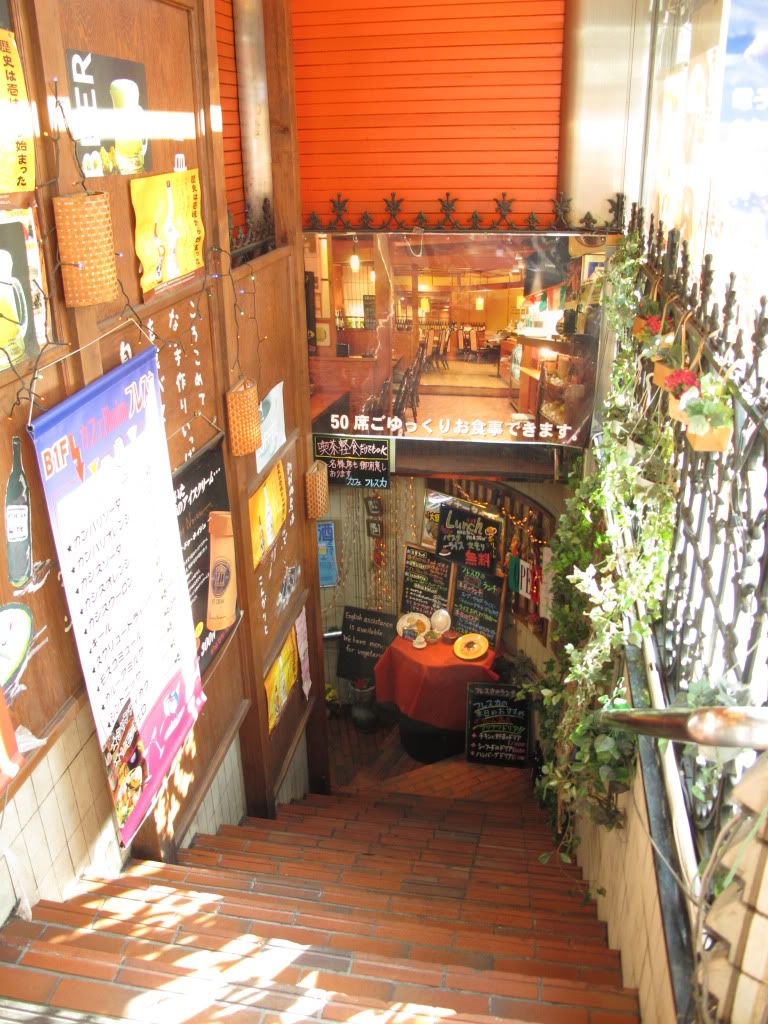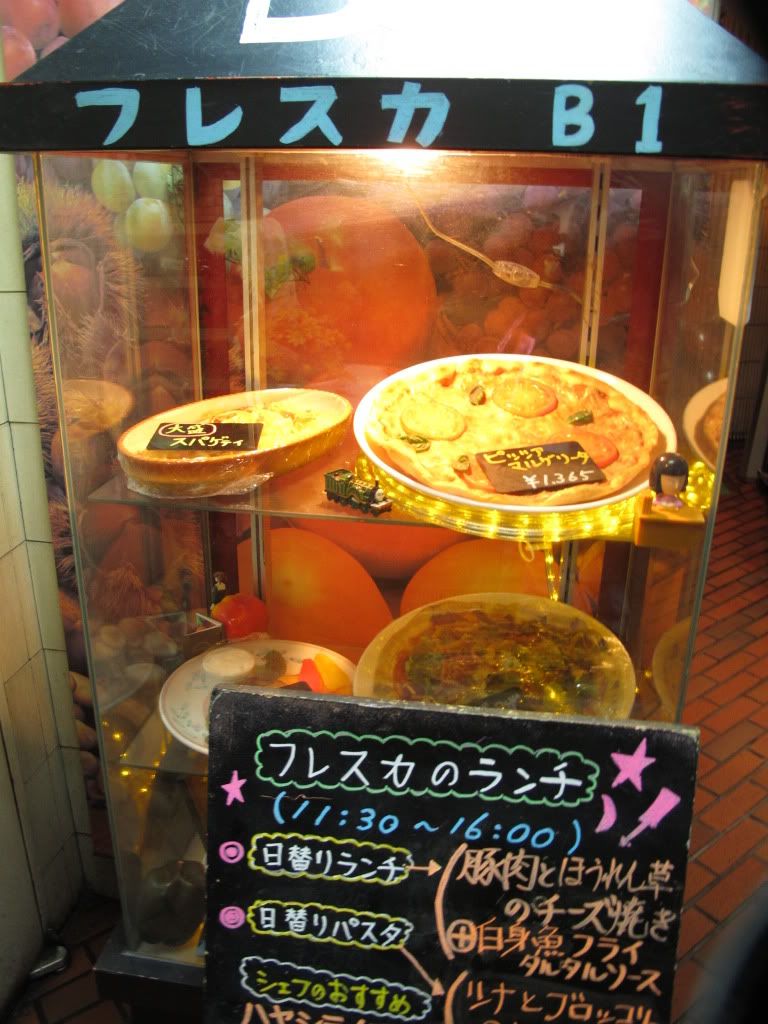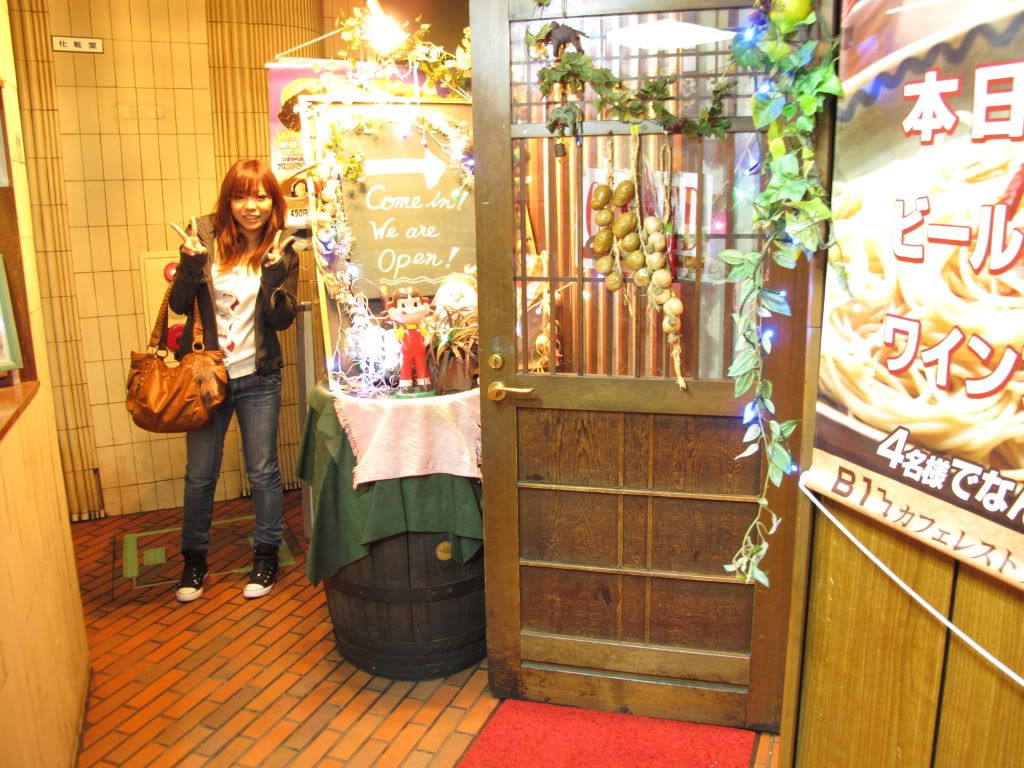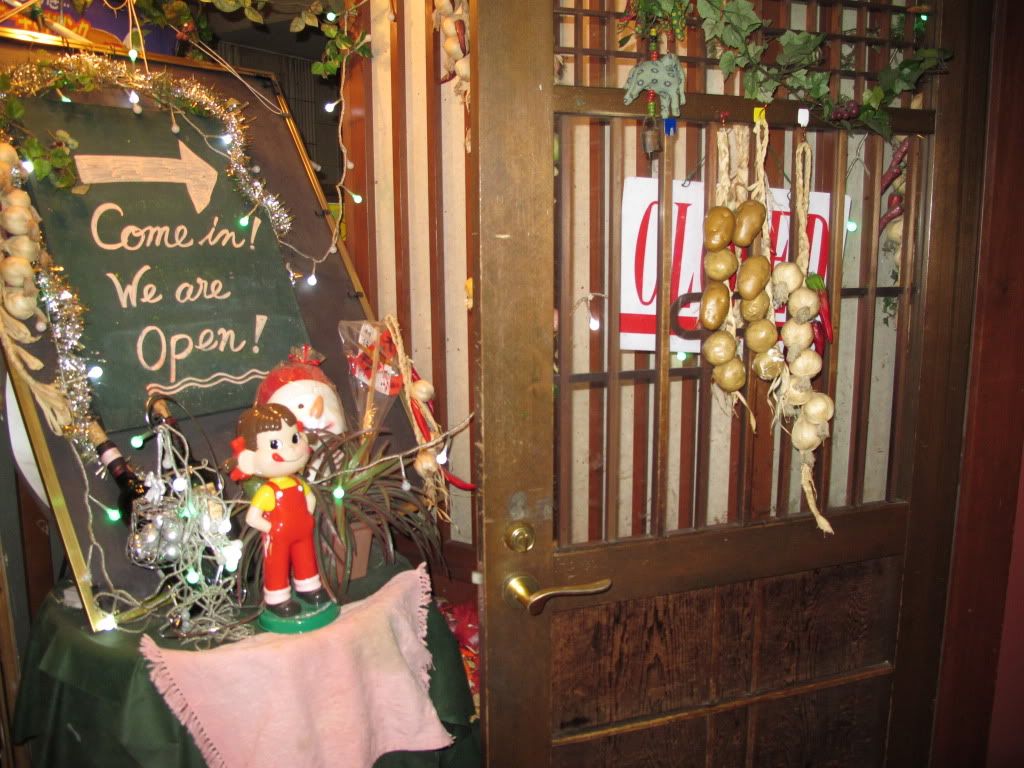 FRESCA! it's very near the station and just beside PEPPER LUNCH!
the reasons we like dinning in here are..
- great food
- reasonable price
- free upsize to big big big portions
- the ambiance is marvellous
- near the JR!
and... basically there's only one reason we hate about FRESCA..
they have no non-smoking seats!
thus, if you want to enjoy great food with reasonable price you will need to endure the smell of smoke...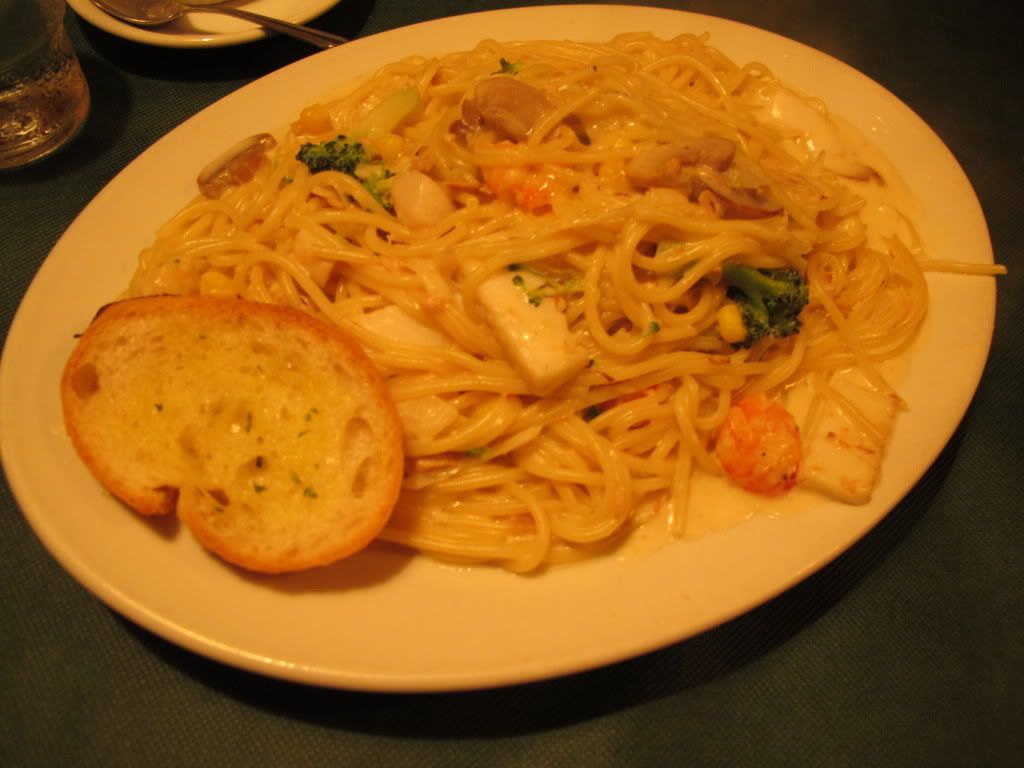 seafood cream pasta we had that day.
oomori size! extra big size! no additional charges!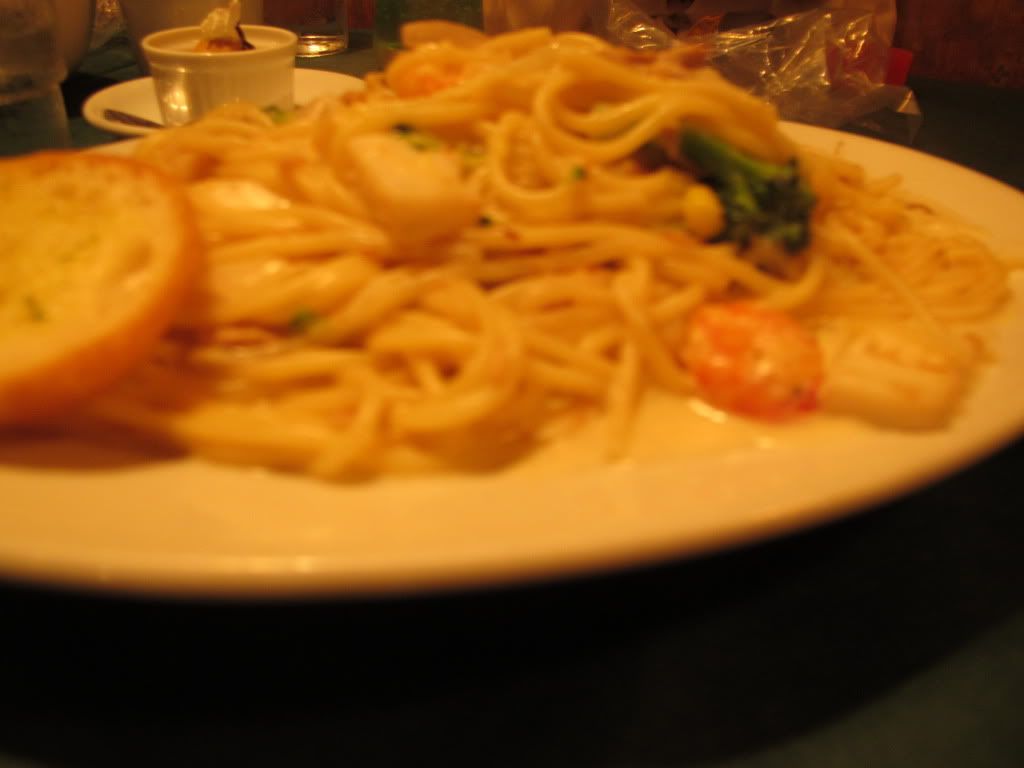 A LOT!!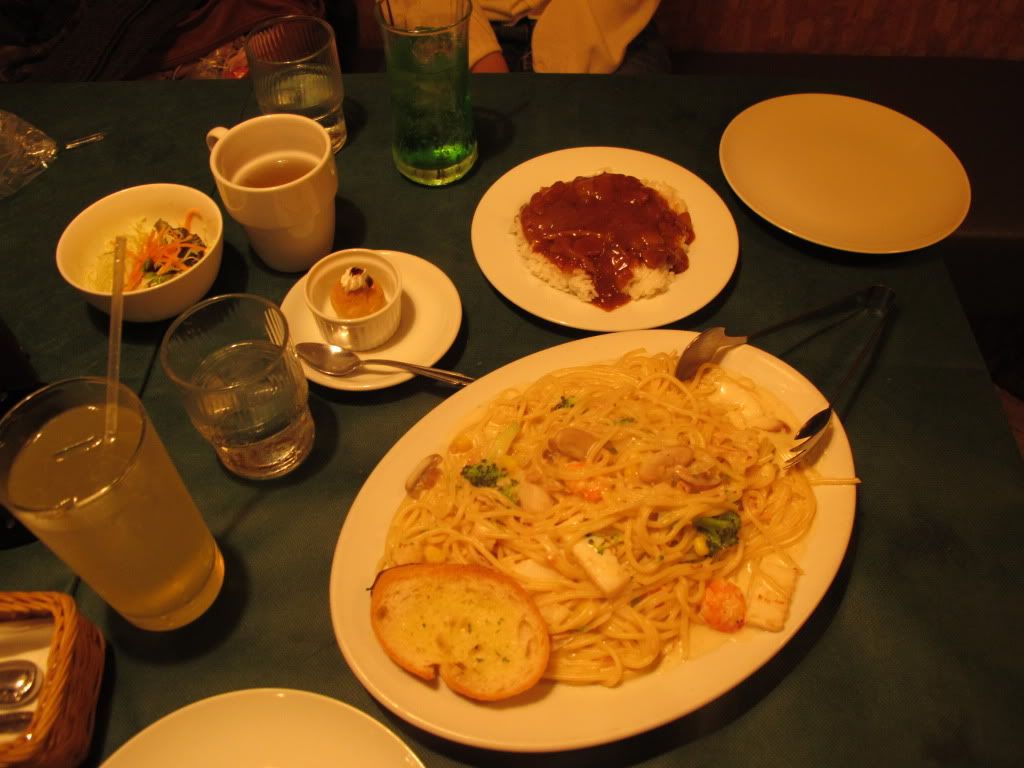 it comes with a set : salad, drink, desert and a beef rice which is fabulous!!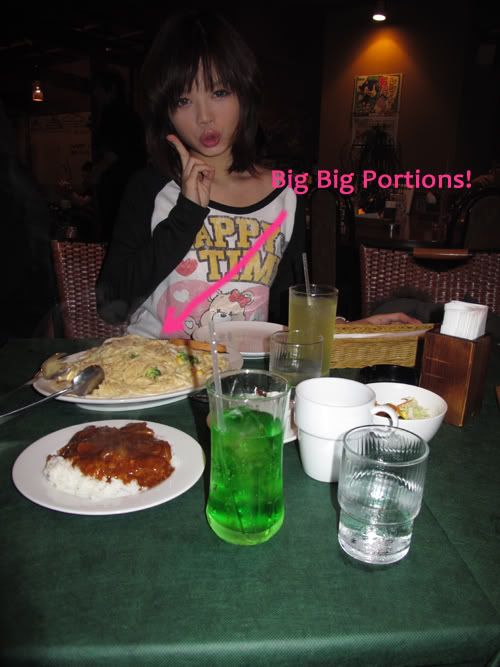 i think you can see the size of the pasta clearly in this picture.
after we gobbled and gobbled the food...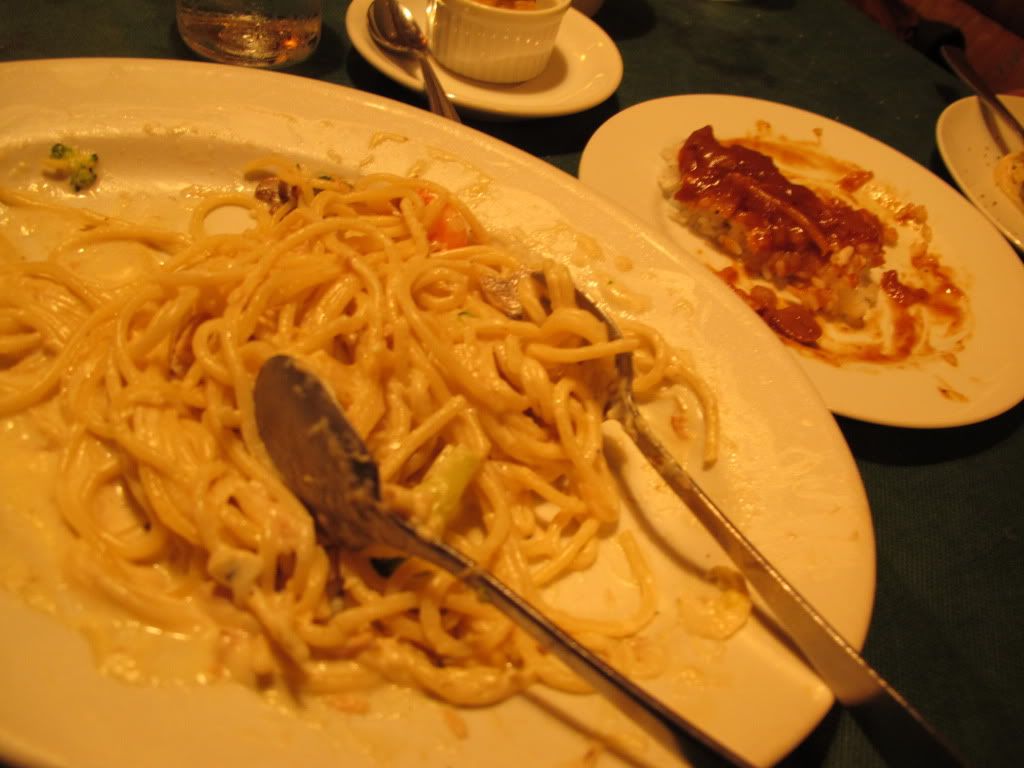 we still couldn't finish it!! >.<
to digest our heavy meal, we headed off to SHOPPING~!
shop shop shop shop!
there's a lot of toys/games shop in akiba!
which is a paradise for kelly who loves loves quirky stuff!
hahaha
and the cutest thing that amazed kelly the most during this trip is...
THIS!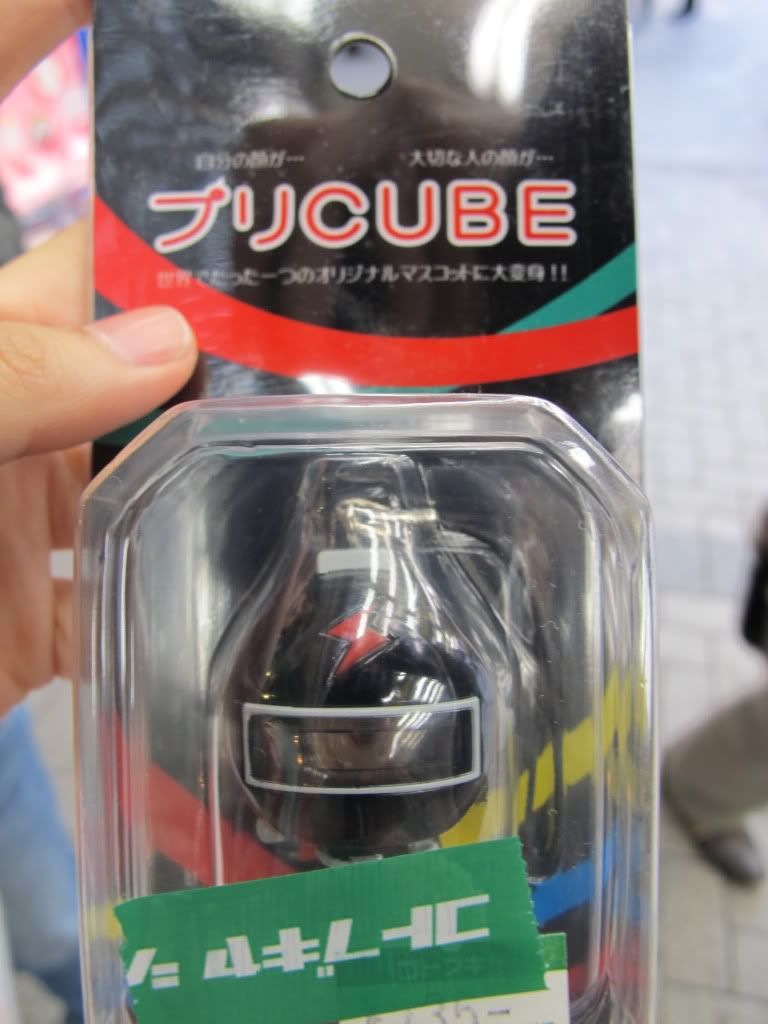 PURI CUBE~!
what's that?
hehehe. here's the hint~!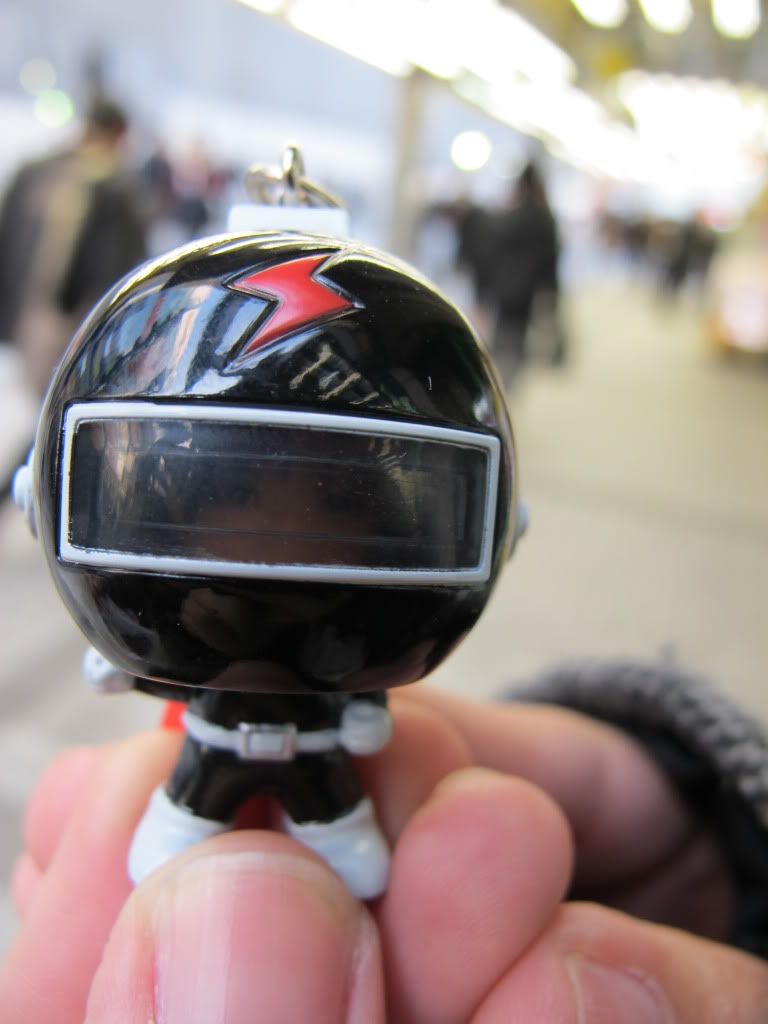 can you see? can you see? >.<
hmmmmm...
okay answer revealed!
is a toy with her face on it!
cute right!! hahaha
basically there is a machine to print your face.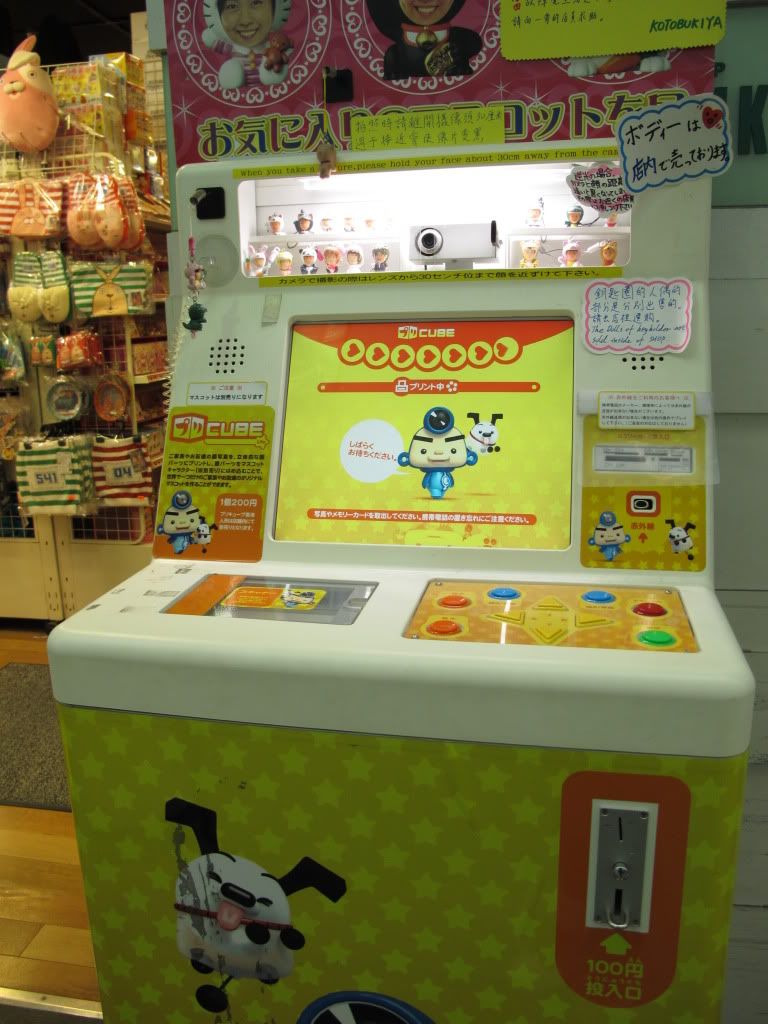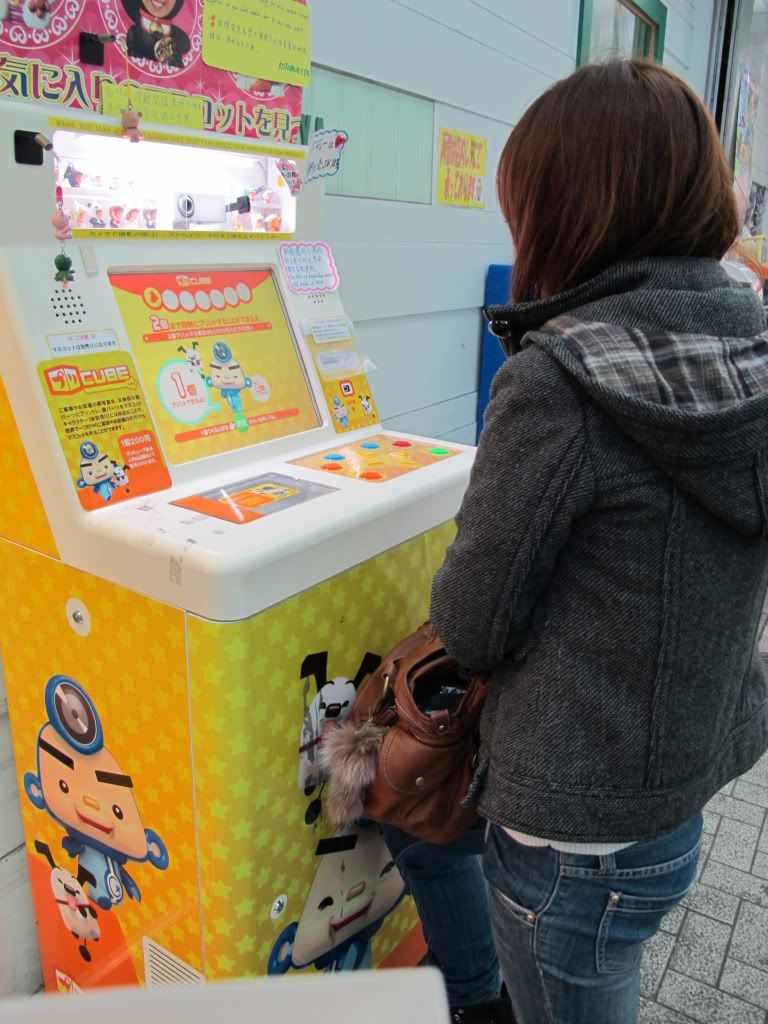 you can even choose which mode you want to transfer your photos. infrared red, memory card or live camera..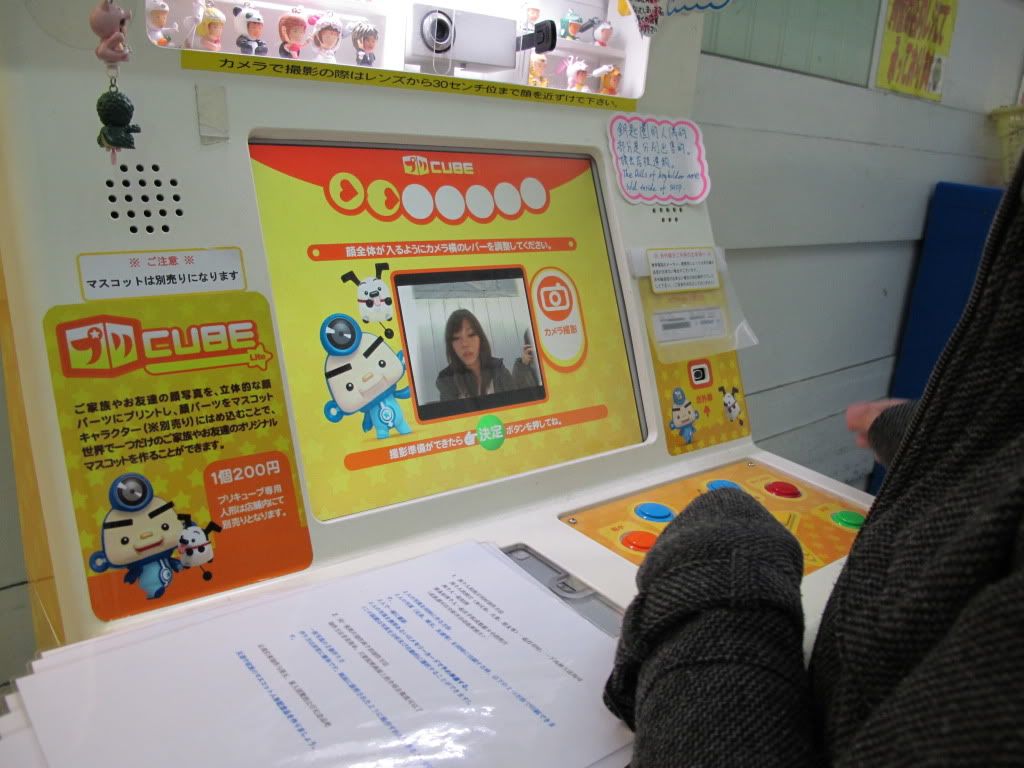 we chose live camera.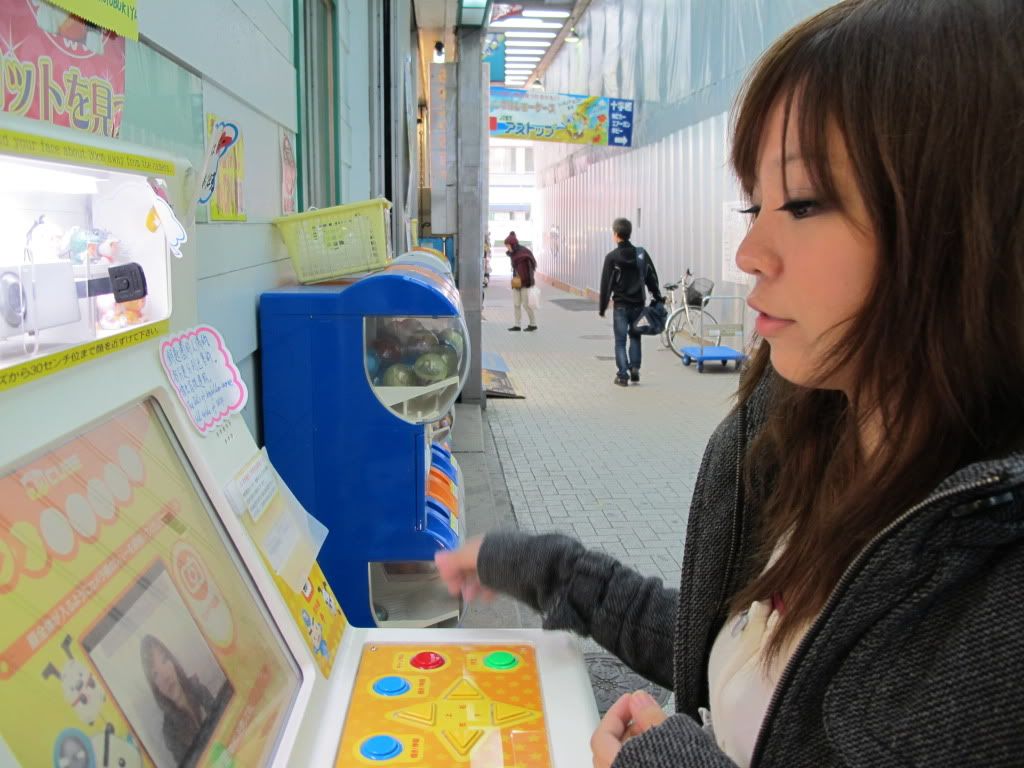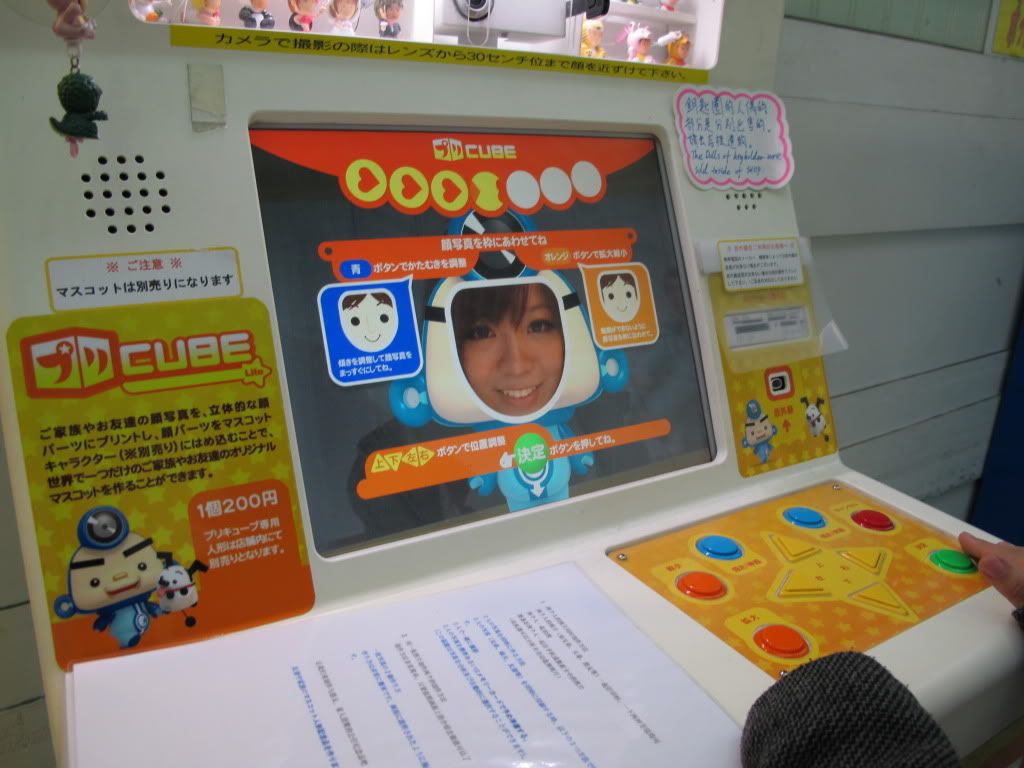 take a photo and then adjust the size of your face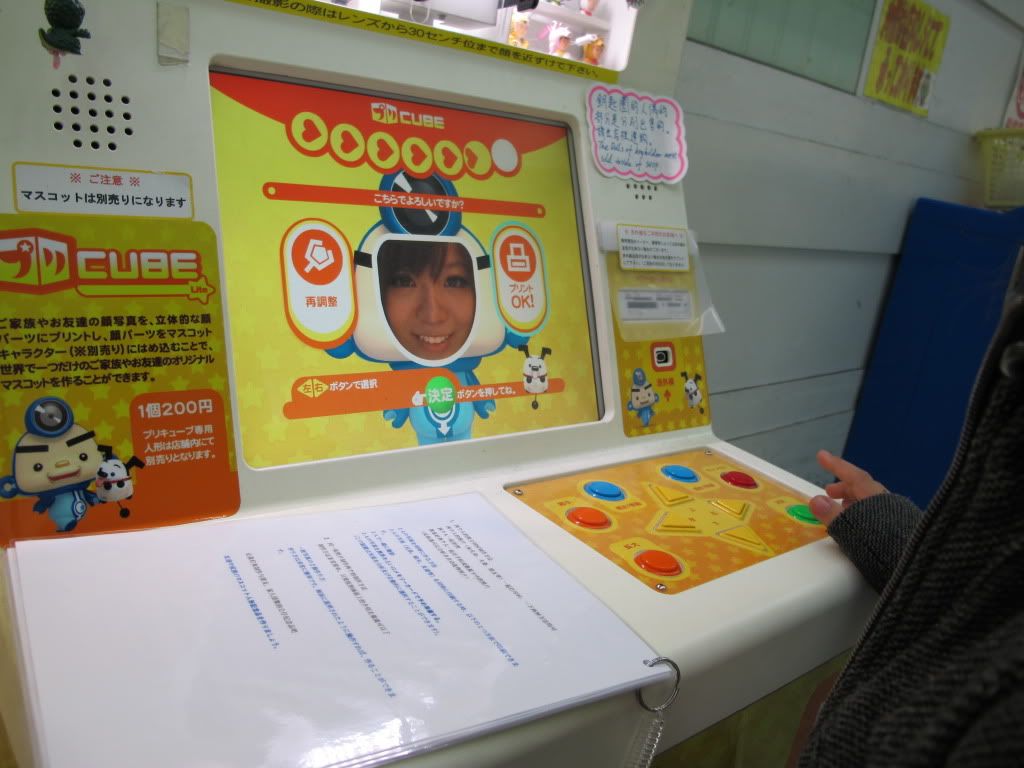 adjust the angle..
wait for a little while...
tada! your face is out!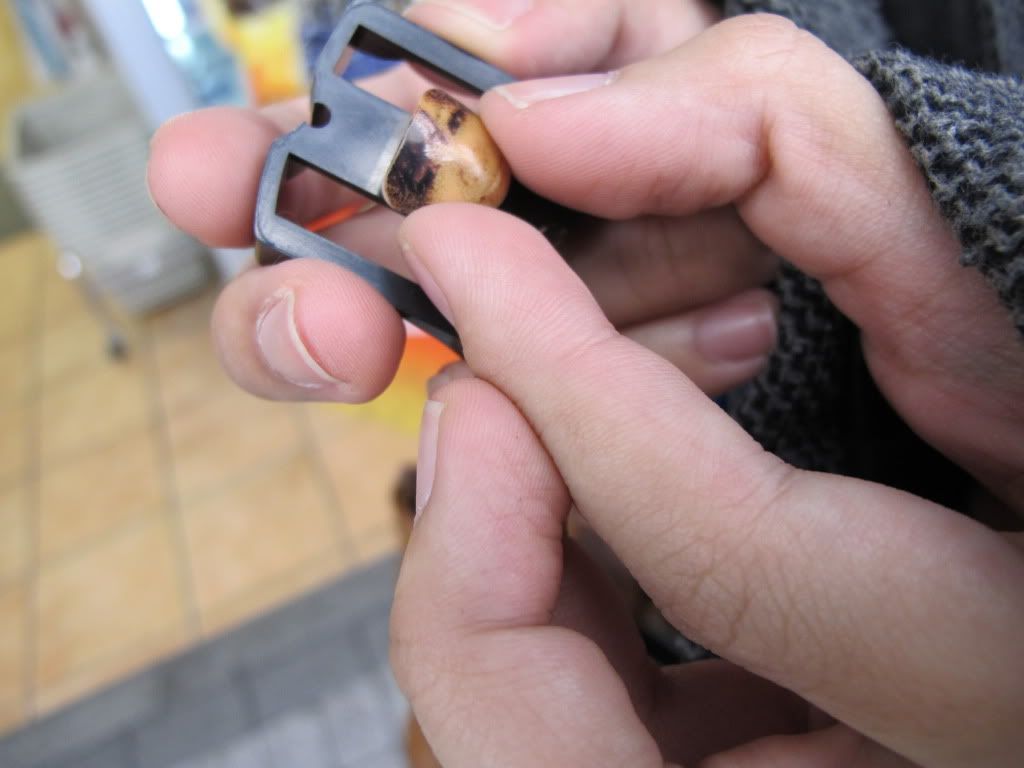 then pluck off your face from the cast.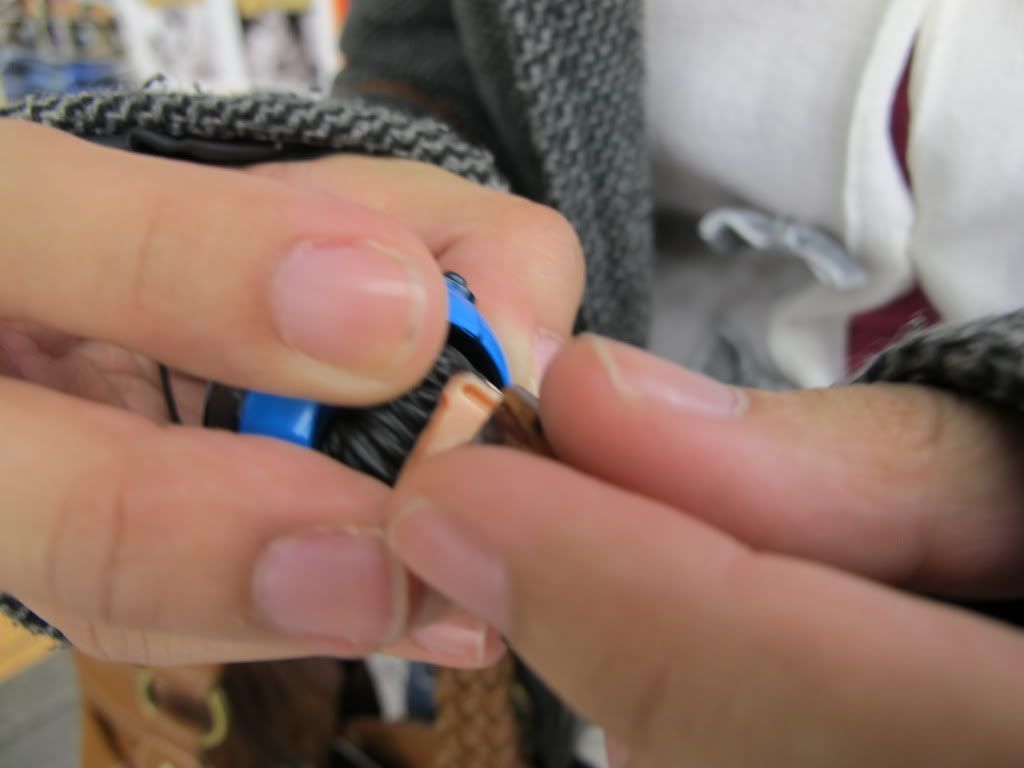 fit in into the figurine.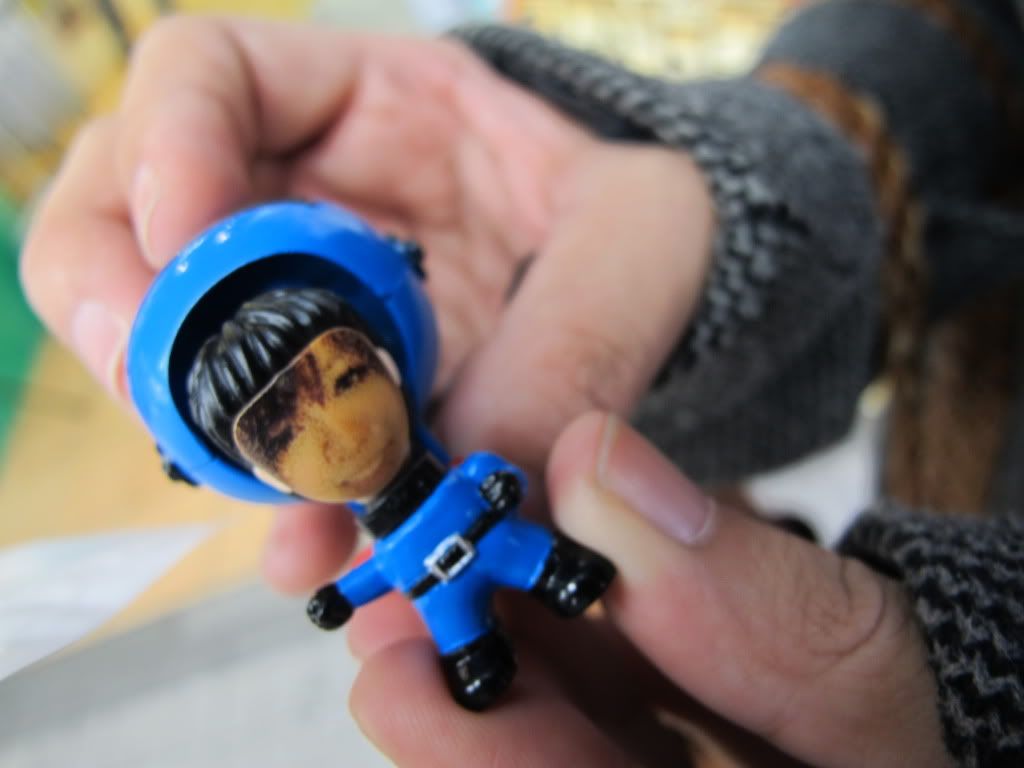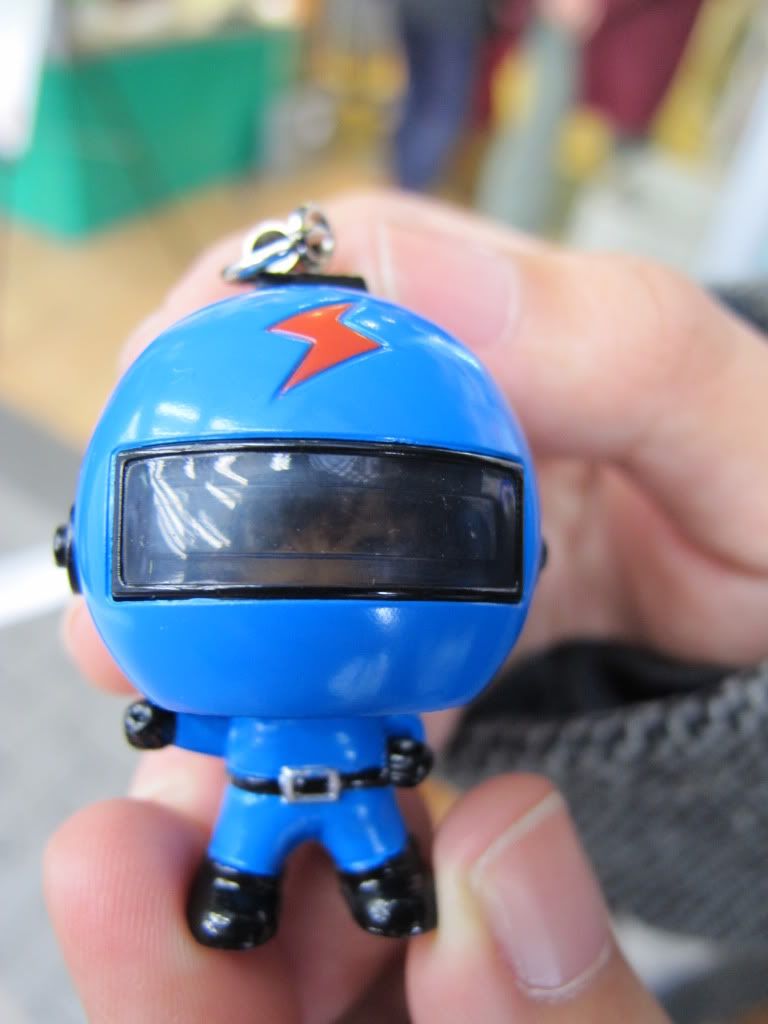 and you got the TOY OF YOUR OWN!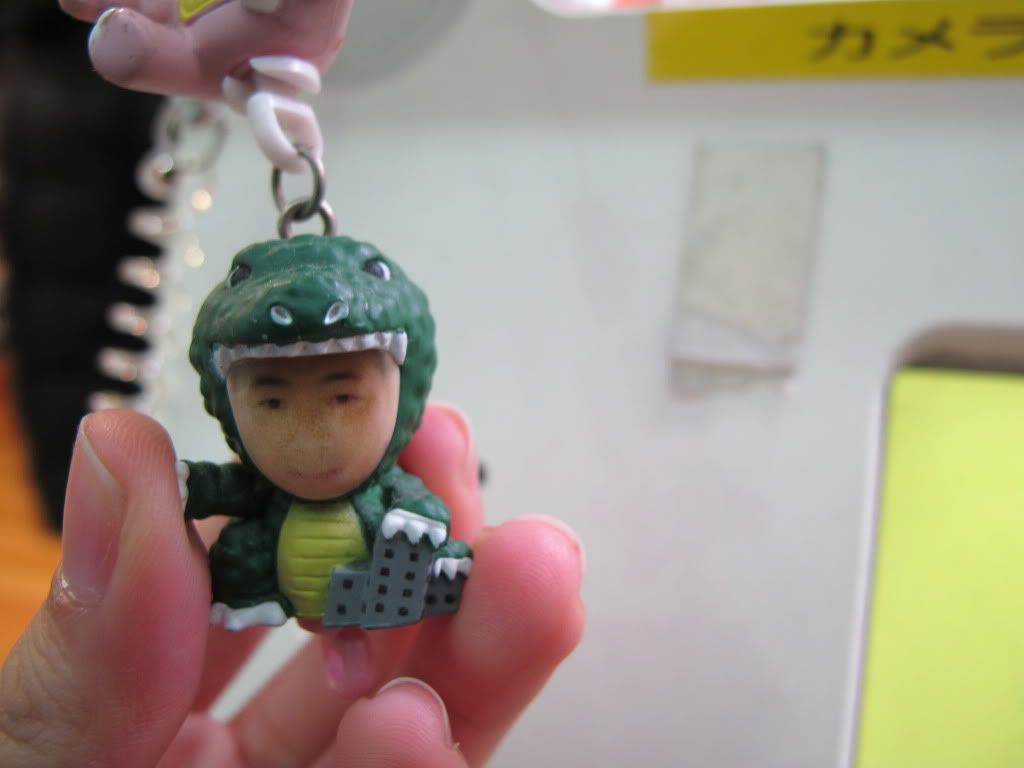 and there's many designs of the figurines~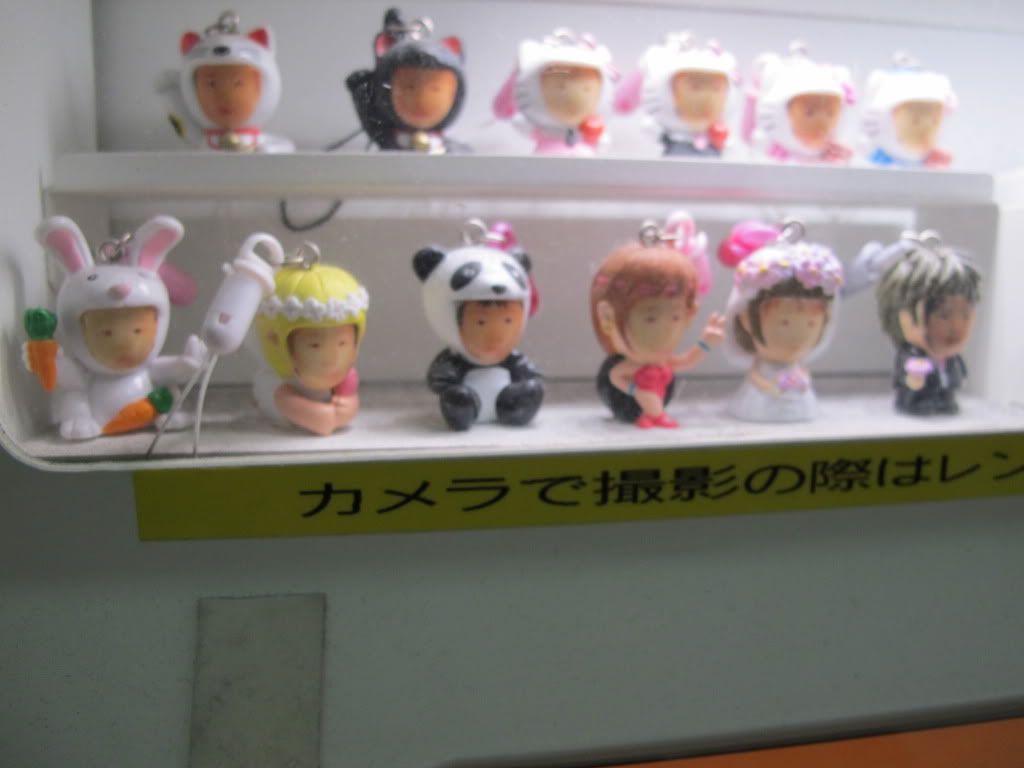 so cute right~!
these are the sit-up thumbdrives~ when you plug them to the computer, they will start doing sit ups! hahah.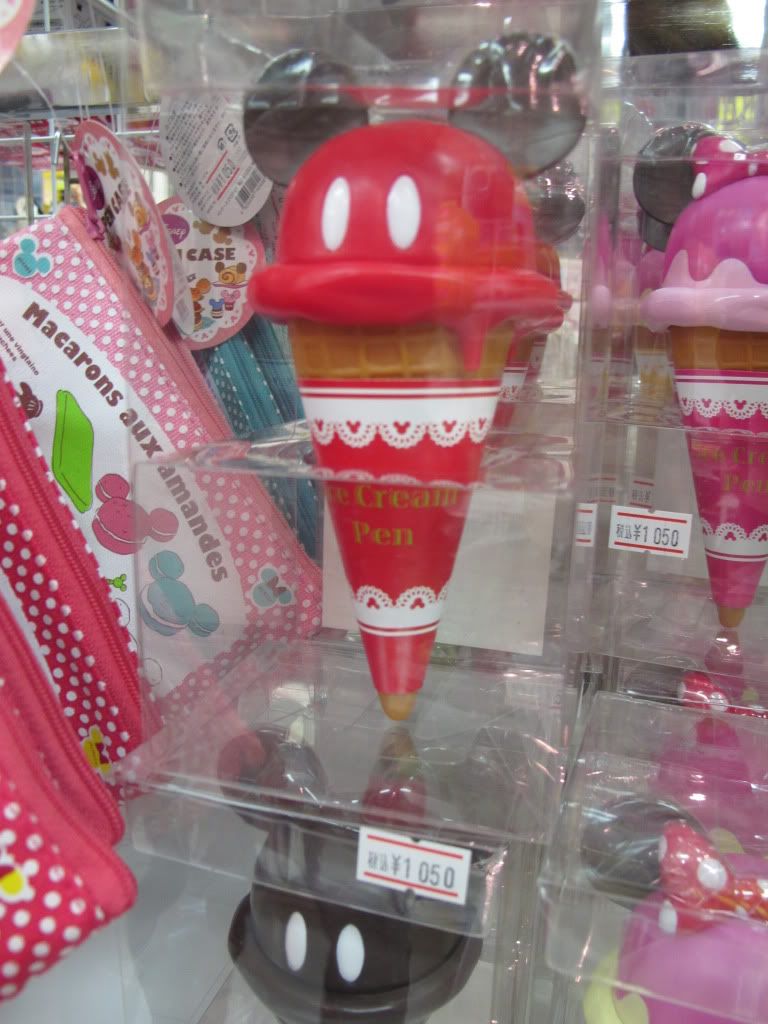 cute pen! but not cheap. hahah 1050 yen~!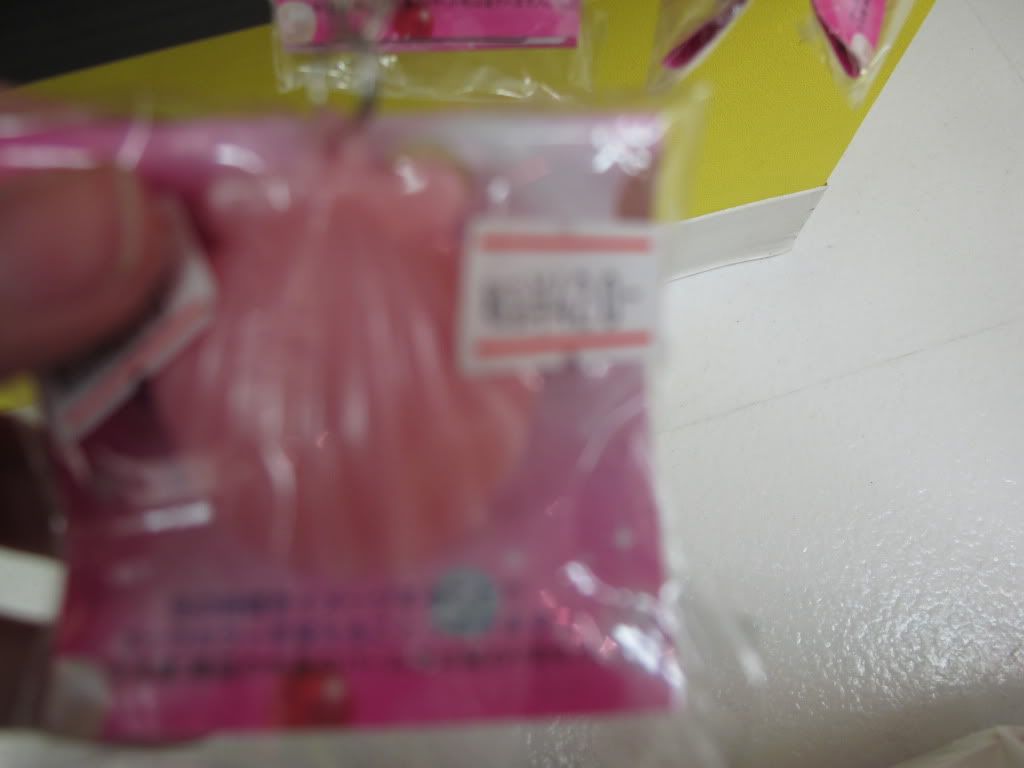 sorry for the blurrrrrrr picture
this is a shell~
and when you press it...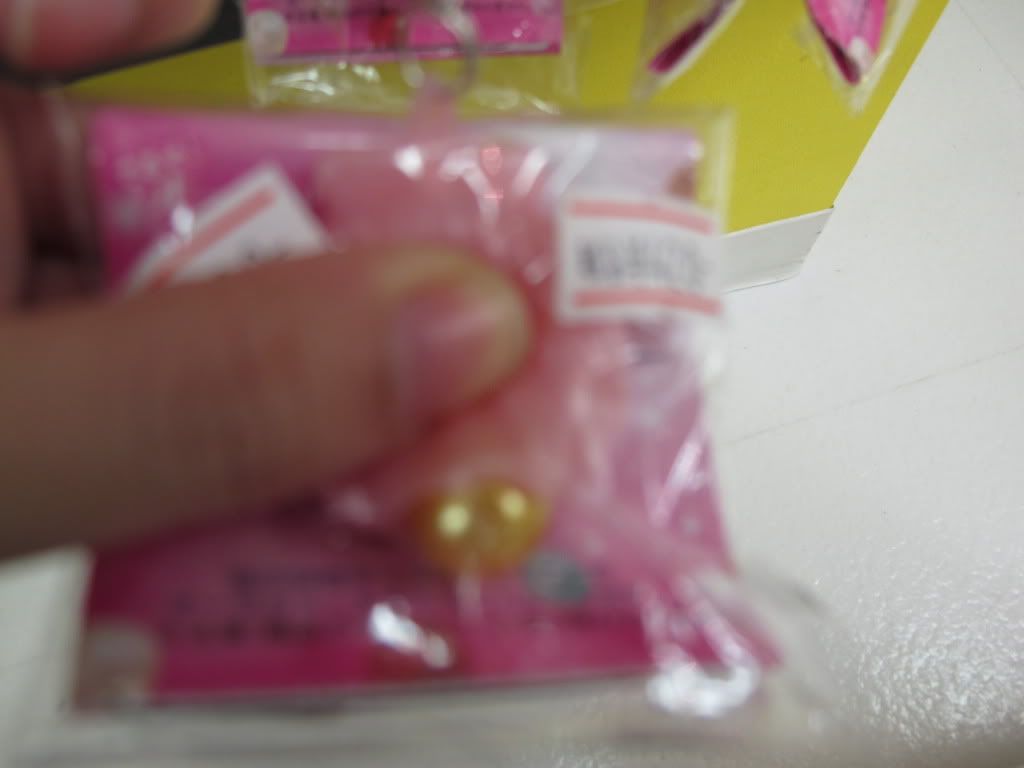 the pearl will appear~!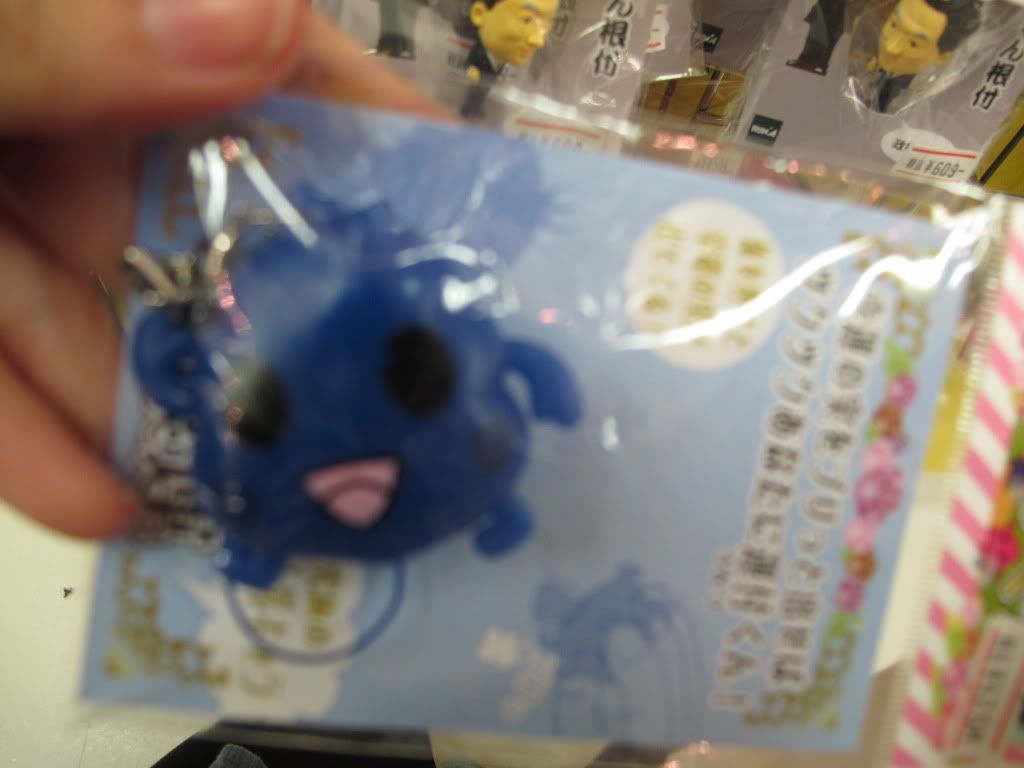 this is the unkou-omikuji ( shit fortune teller)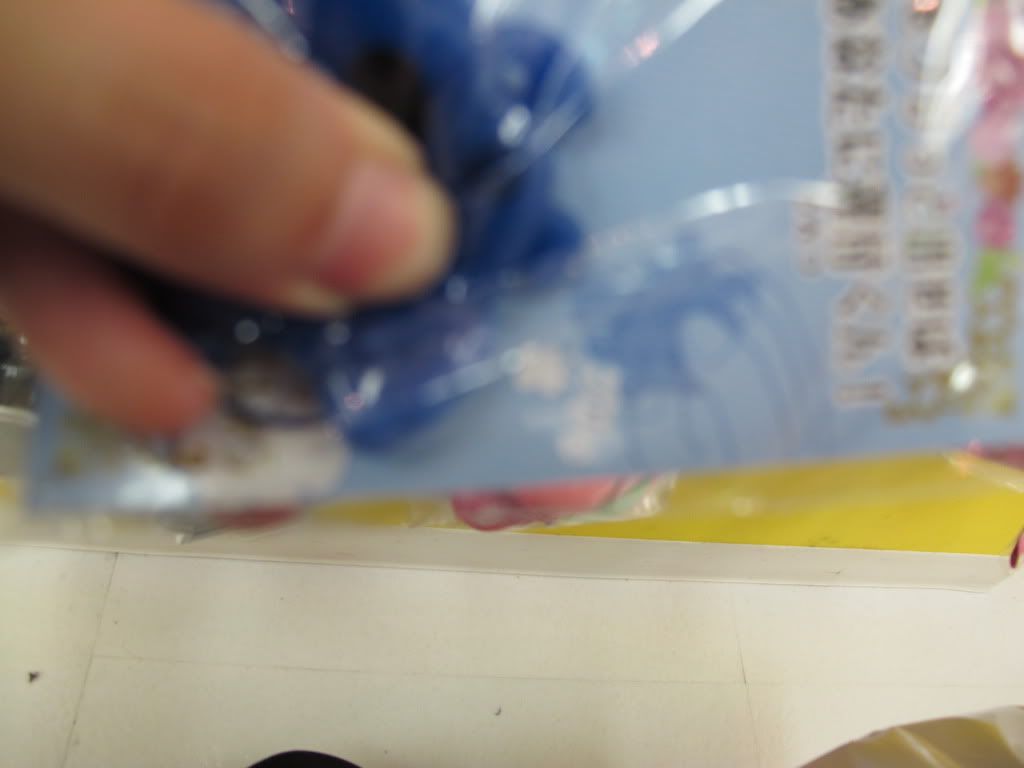 aurghh.. can't really see.. but when you press it, one shit will come out.. and it will reveal your luck for the day. hahaha
after shopping for a while, the contents in our stomach seems to be digested~
we went to a parade square with food vendors and...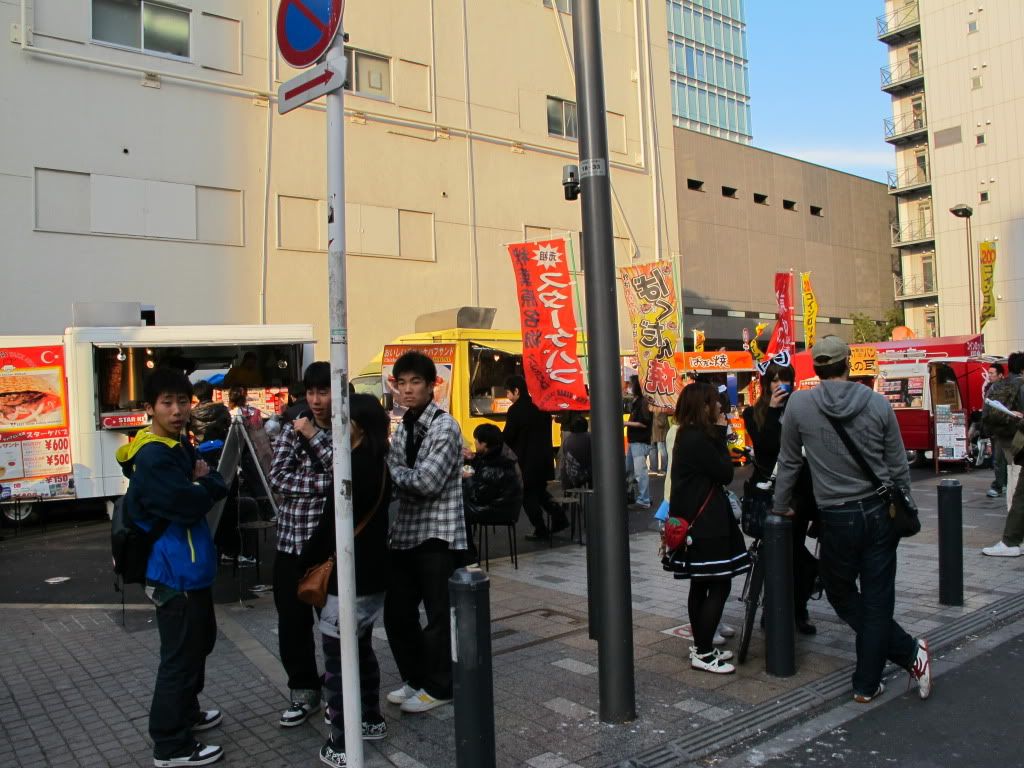 we are easily tempted by this!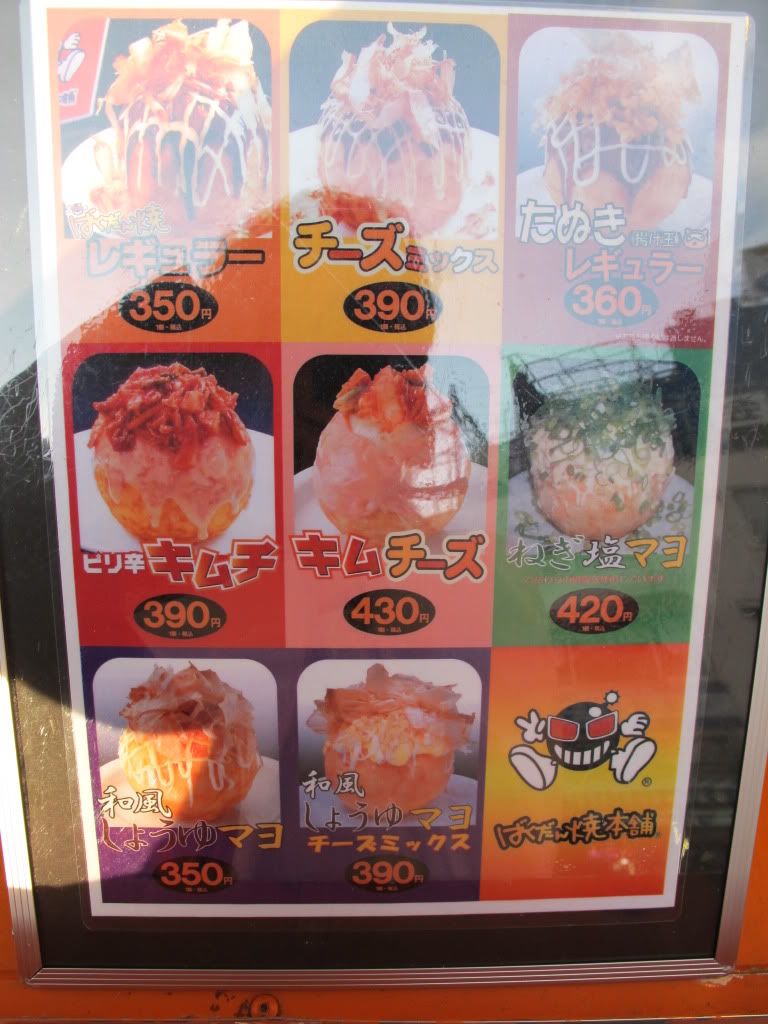 takoyaki ball!
but... what's so special about it?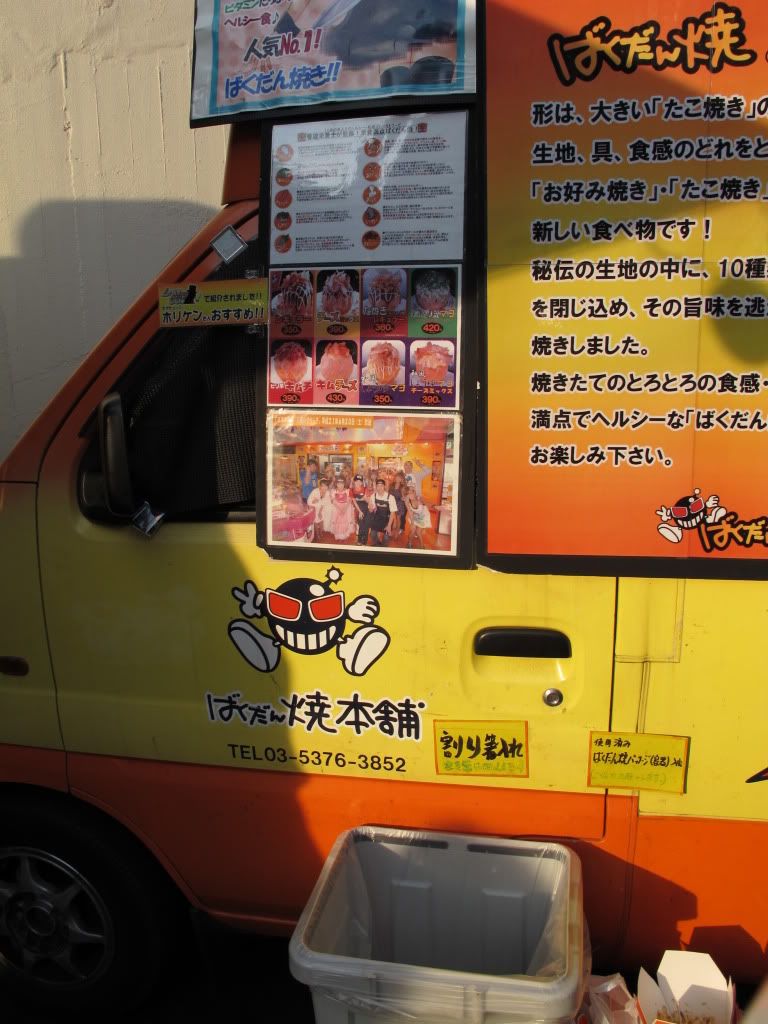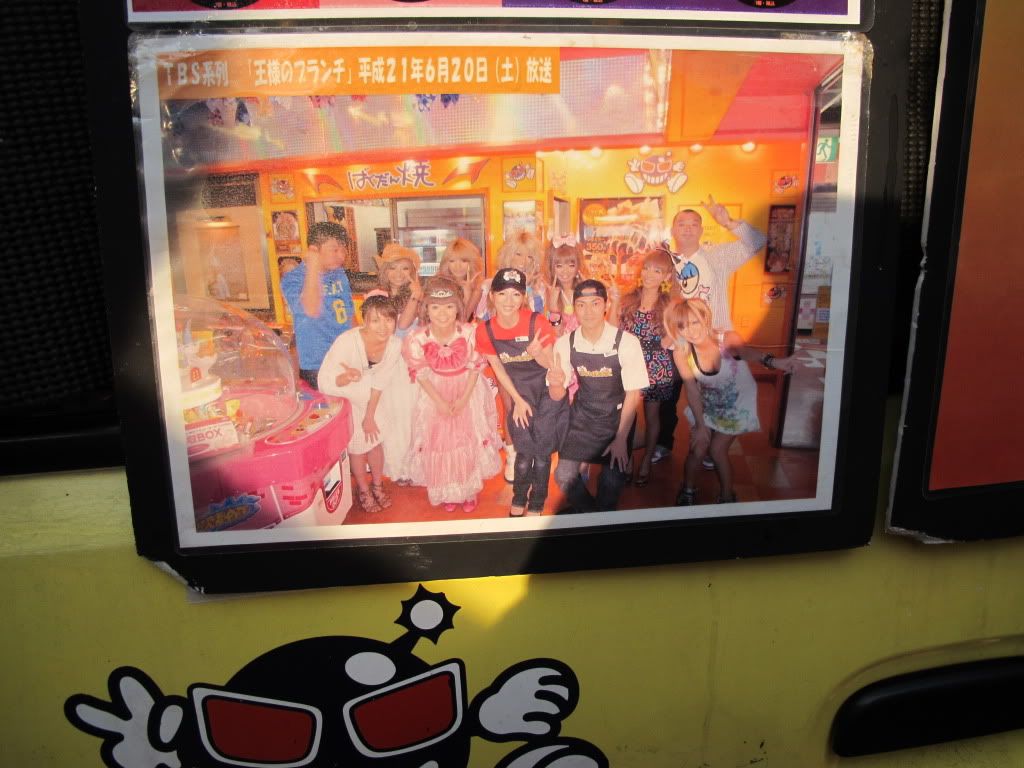 featured in gyaru's variety show some more! kanako~~
?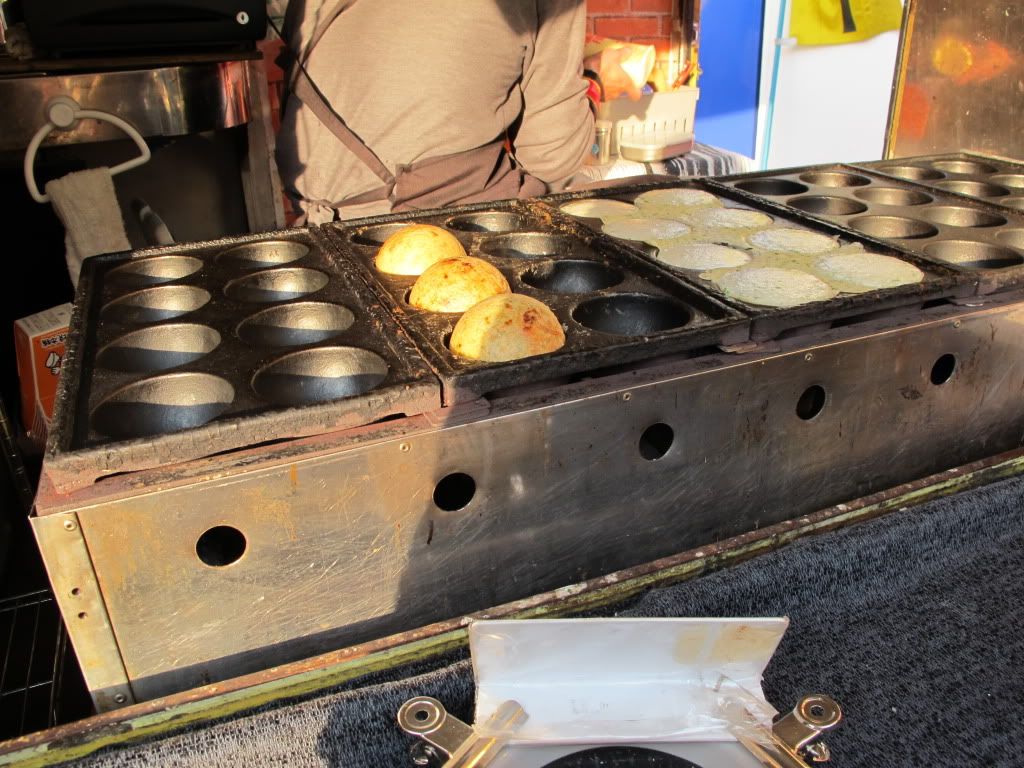 because it's huge!!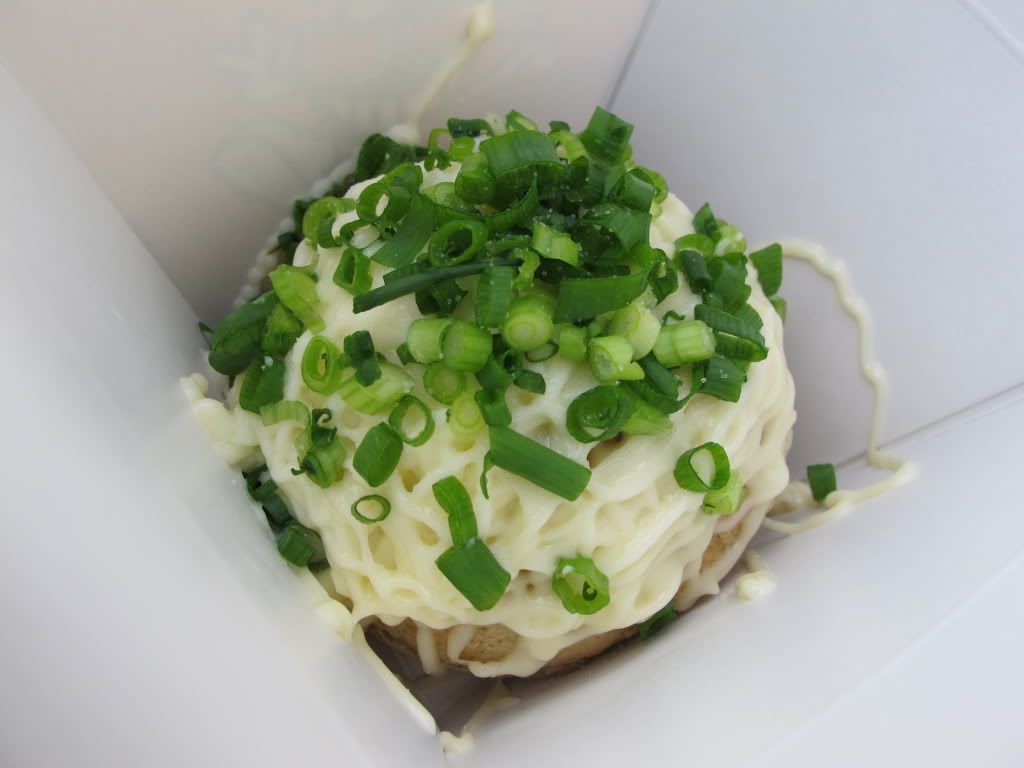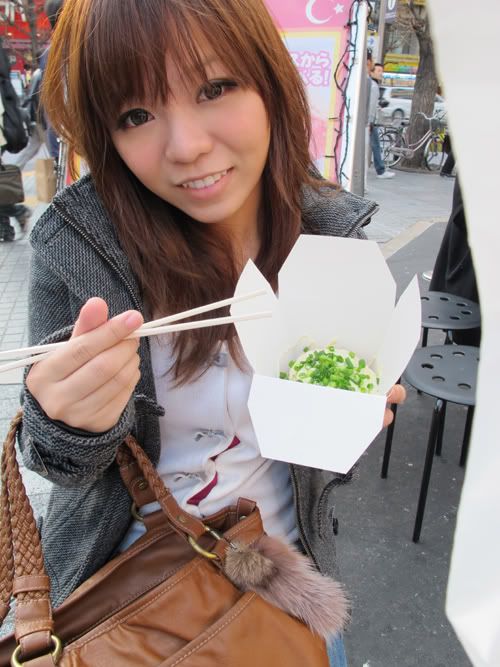 WOOO~ big...
Pearly's OS : ermmm... why do we keep eating BIG BIG portions today?
dissecting it...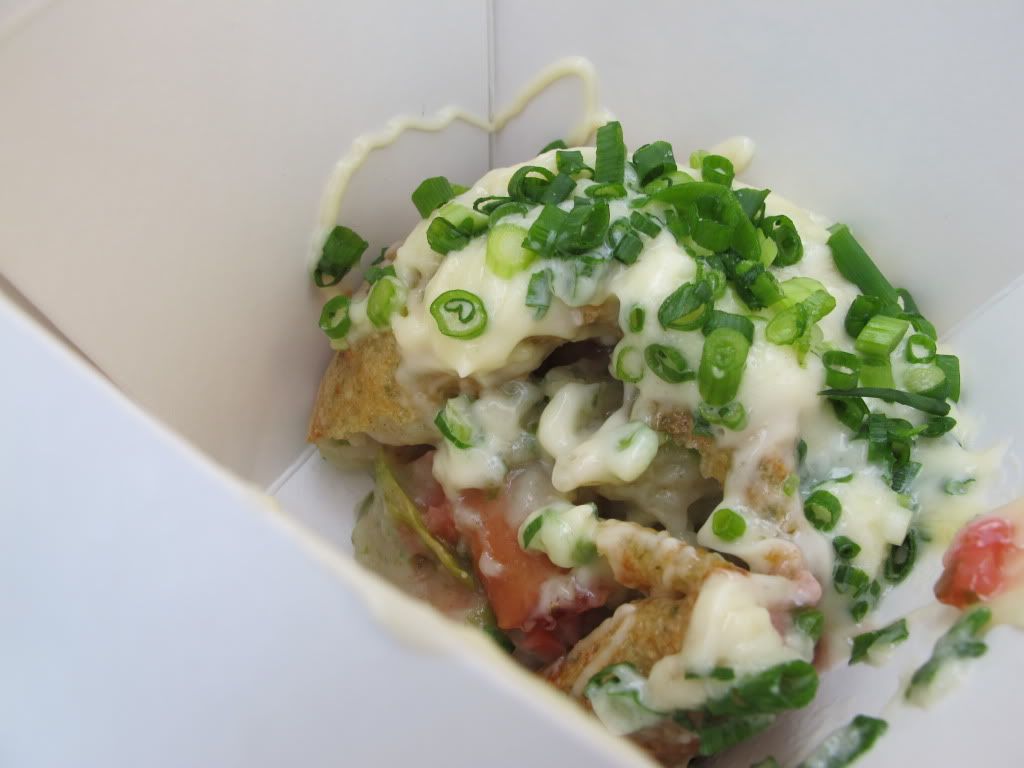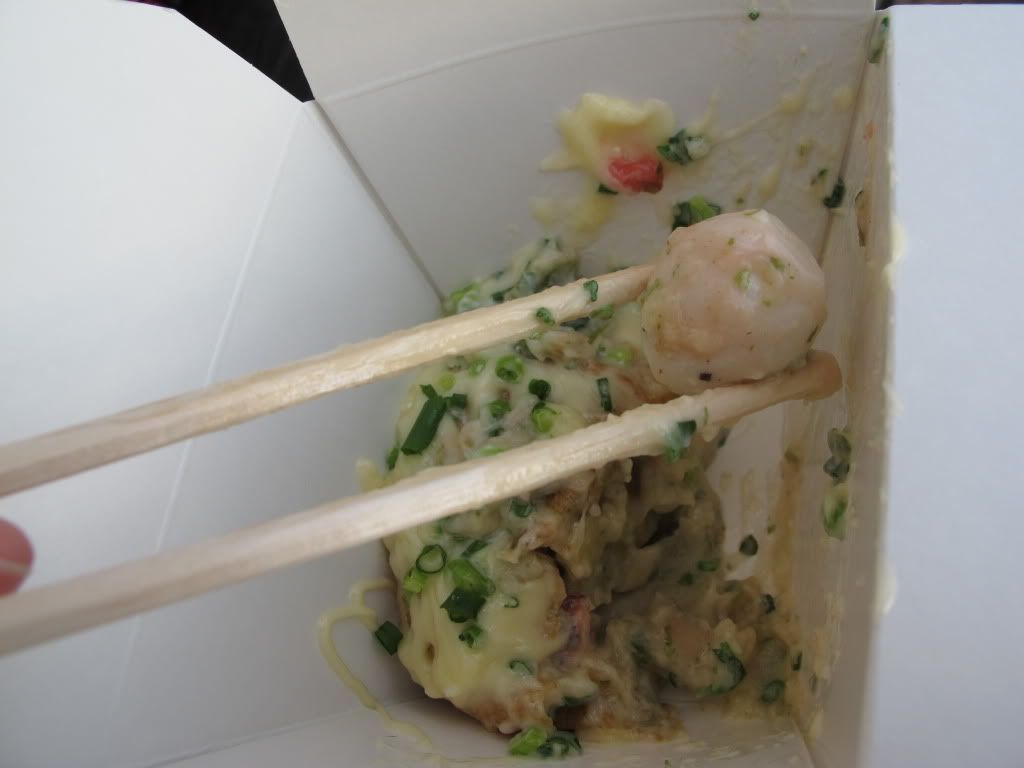 what we thought as fishball...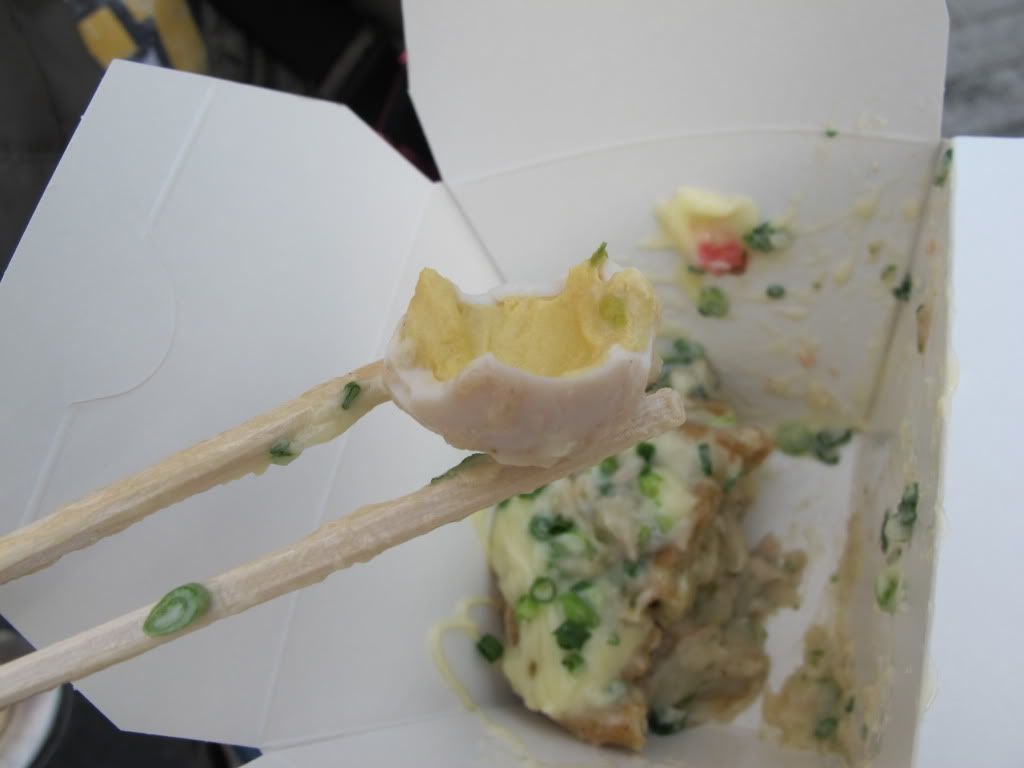 is actually quail egg!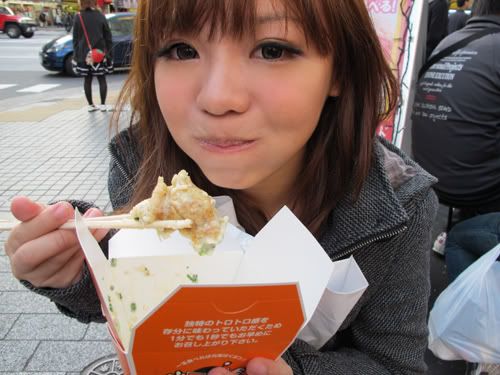 i... i don't think i can finish it~~
much to our surprise.. this place is frequently aimed by...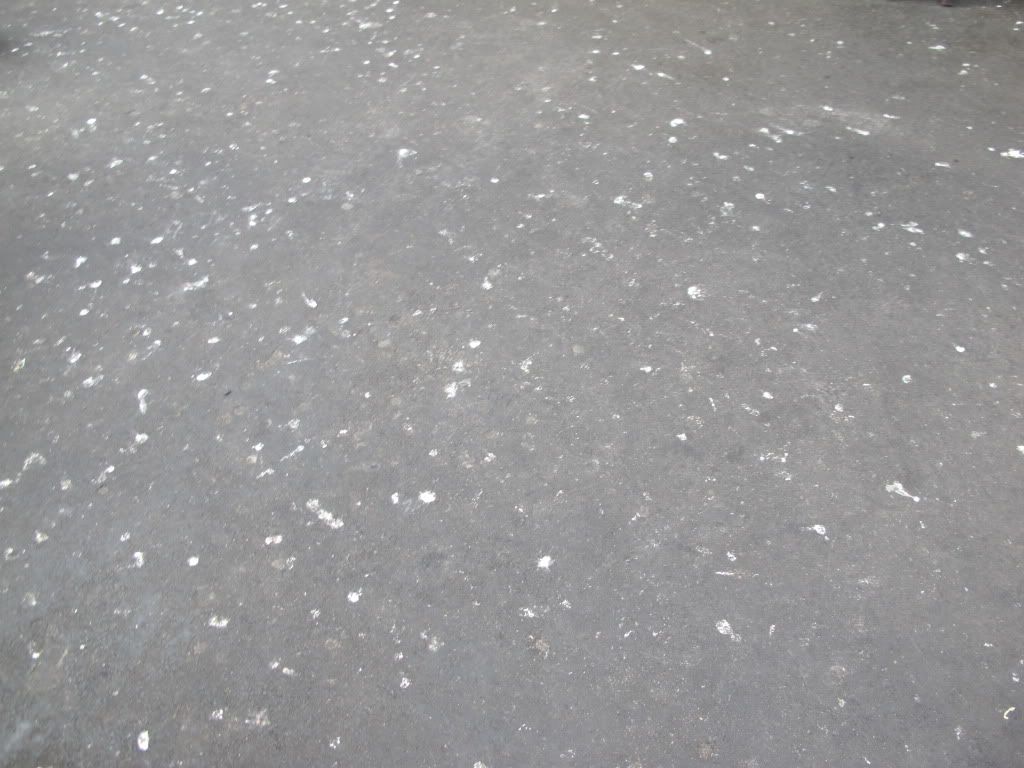 birds looking for loo... fortunately, we had a safe lunch..
after the snack, we decided to go to MAIDS' CAFE~!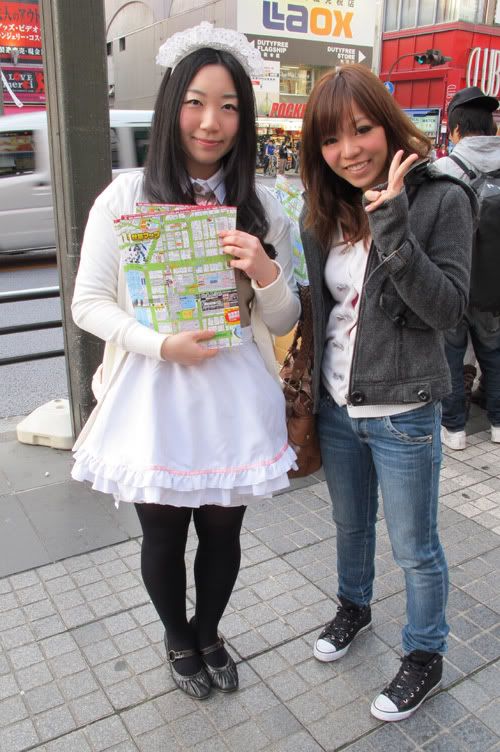 *ps. she's not a maid, just a promoter for YOKOSO JAPAN in akiba*
but in maid costumes~ how cute!
there's seriously a lot of maids cafe in AKIBA.
and we decided to go for the maids cafe that is frequent by tourists...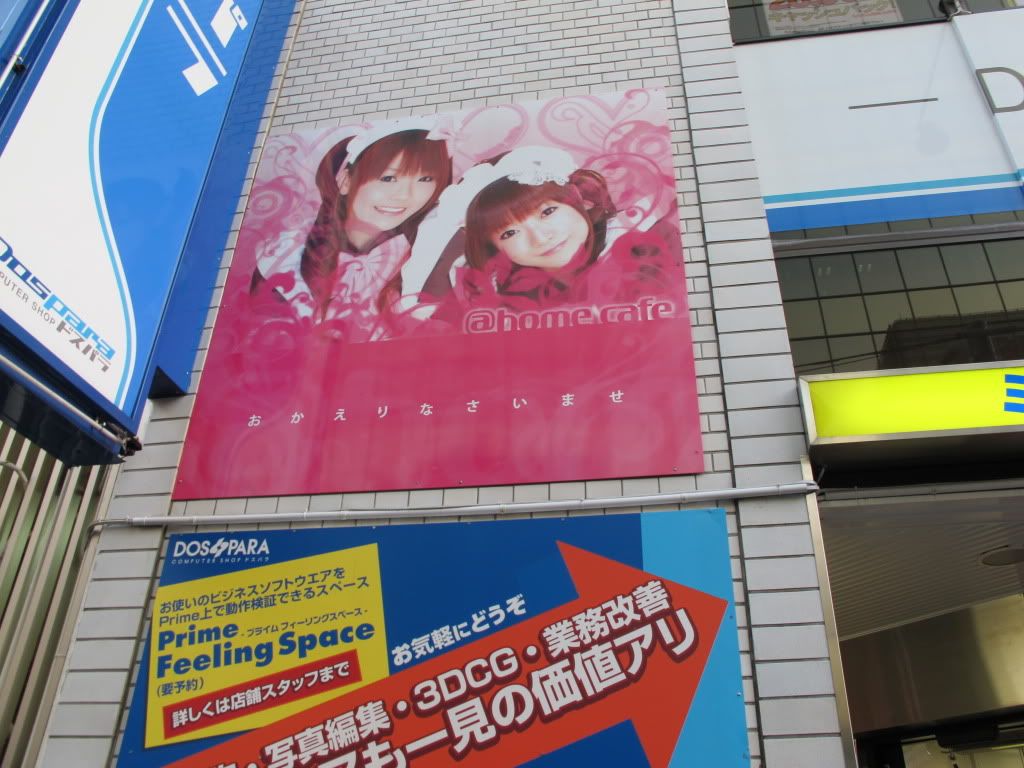 @home!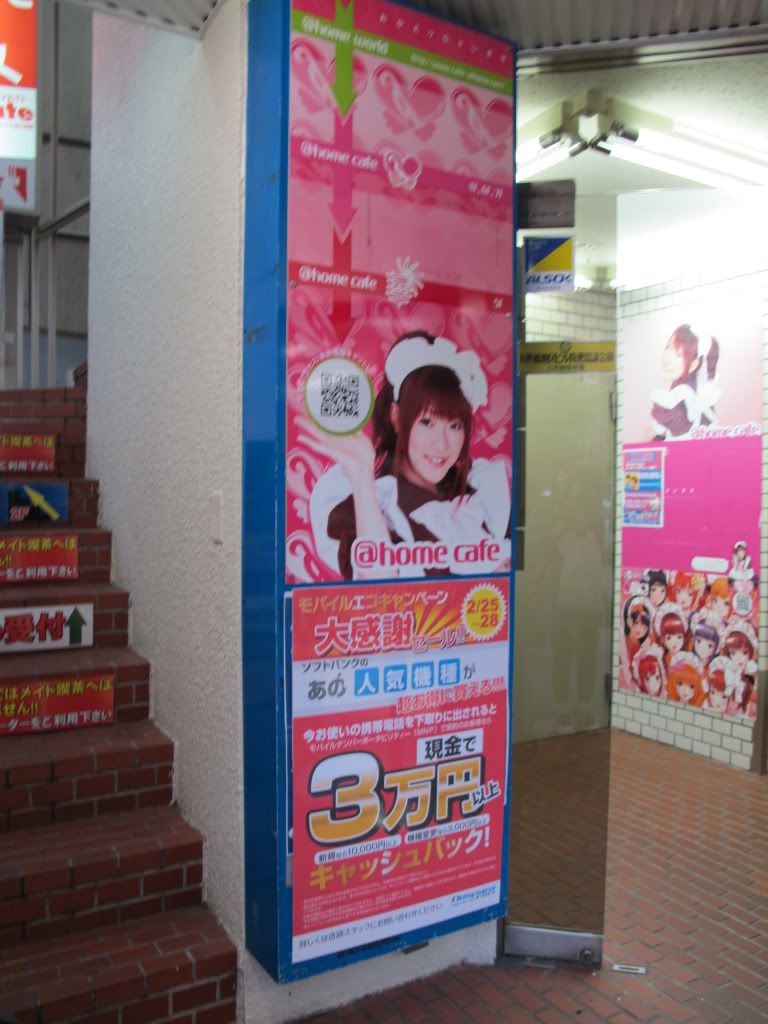 striking pink, cute colours... all we need to be attracted to it
even though it's frequent by tourists, it still has the MOE effect~!
the maids are cute, interactive, funny, bubbly, sweet....*KYUN*
i mean.. even if there's a hair in my soup.. if my maid goes, " sorry.. i think i'm going bald " *chuckled*
i will probably forgive her.
ermm. maybe not.. who wants a balding maid right~! hahaha.
but is those kind of heart warming and tickling feeling that makes you go, " ALRIGHT LAH~! TAKE LA! TAKE EVERYTHING YOU WANT~! "
hahaha.
too bad, we couldn't take photographs of their LIVE ACTION but we PAID for the Polaroid shot with them~!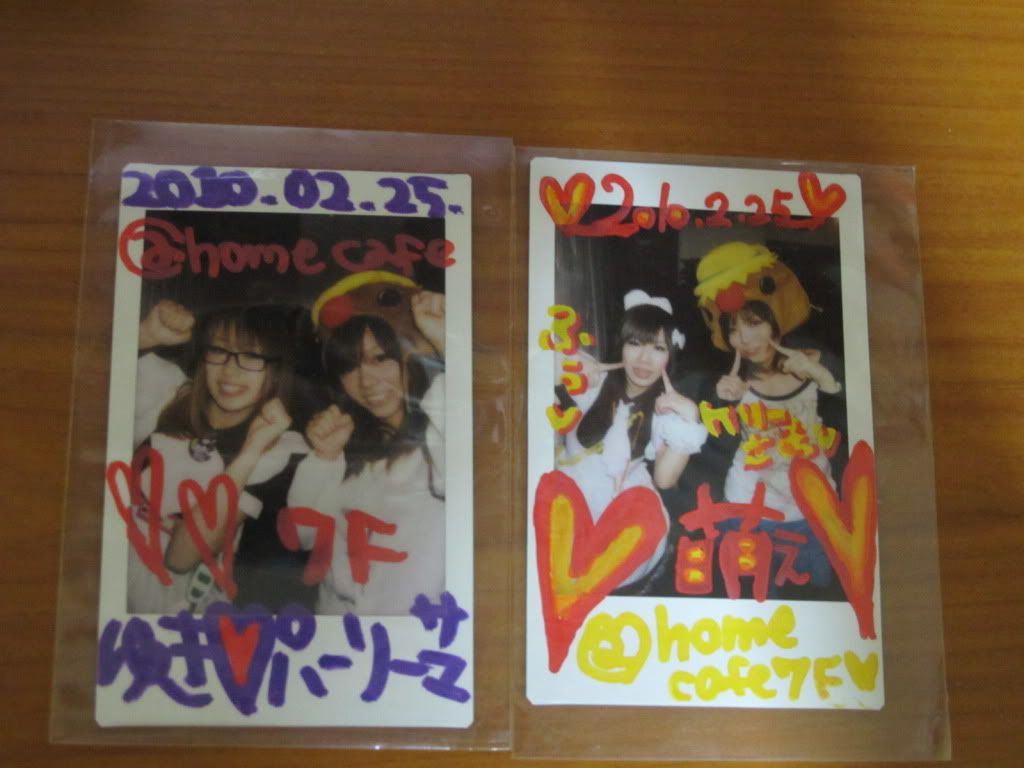 *sorry, scanner not working *
ohyea.. and even if you can't speak japanese, there are a few english speaking maids! one of them, MAI-chan, is so super cute~!
her english is really cute!
mai-chan : " oh.. you are not from japan? "
kelly : " no.. we're from singapore"
mai-chan : "waa... *hands near mouth mimicking merlion* MA-LION~ "
kelly : " yea! haha"
mai-chan : " first time? "
kelly : " yes. first time to a maids' cafe in akiba"
mai-chan : " come again. next time play ~! I speak english for you! "
hahaha. so cute right~! *melts*
aurggggh.. even when i think of it now, i want to go back~~!
mai-chan, fuuu and yuki~~ wait for your master!!
*pearly kicks kelly to otaku land*
ohyea. on that day, it happened to be one of the masters' birthday.. so they invited the master on stage and the whole group of maids sang a cute version of happy birthday song to the master. They dimmed the lights and with the disco lights, the atmosphere is so lively~!
and the lucky birthday boy got a polariod photo with the whole group of maids! how lucky!
the otaku was like grinning widely~!
>.< and went we left the cafe, the maids went " so fast? come again, will miss you master~! "
* btw, we stayed there for about an hour *
MOE MAX!!
to better understand/imagine what we experienced.
*ahem!* not only for otaku and geek!!
after that, it seems that we are pretty addicted to the maids' moe-ness~!
we headed down to other maid cafes~!
and seriously, there's a lot to choose~!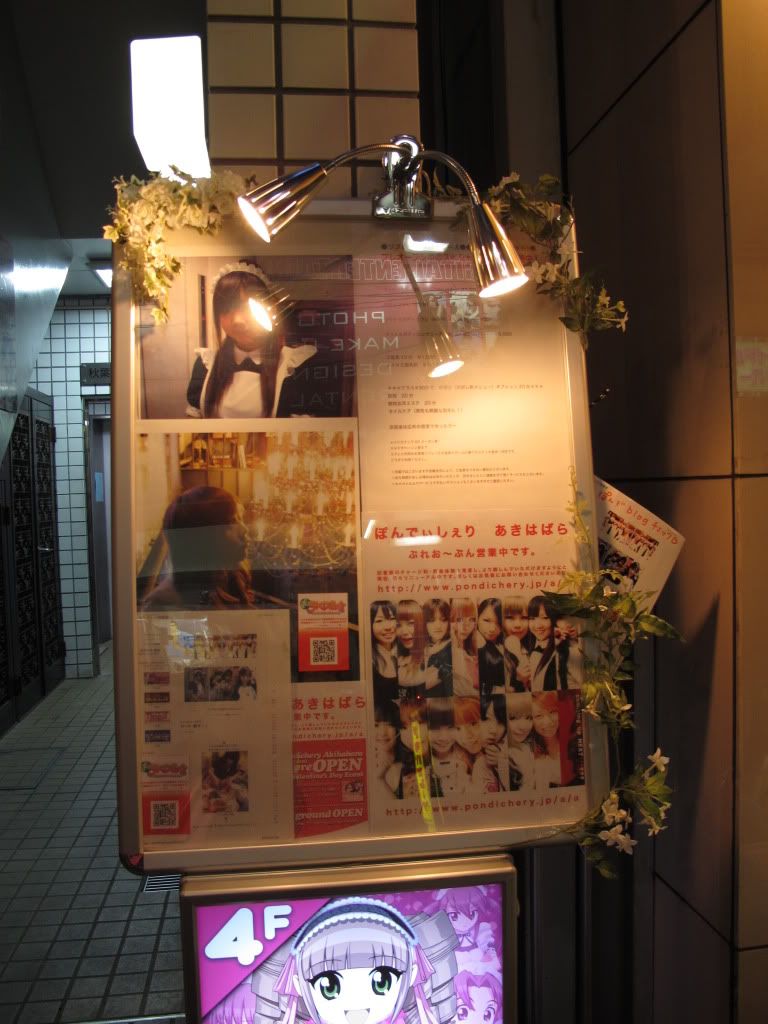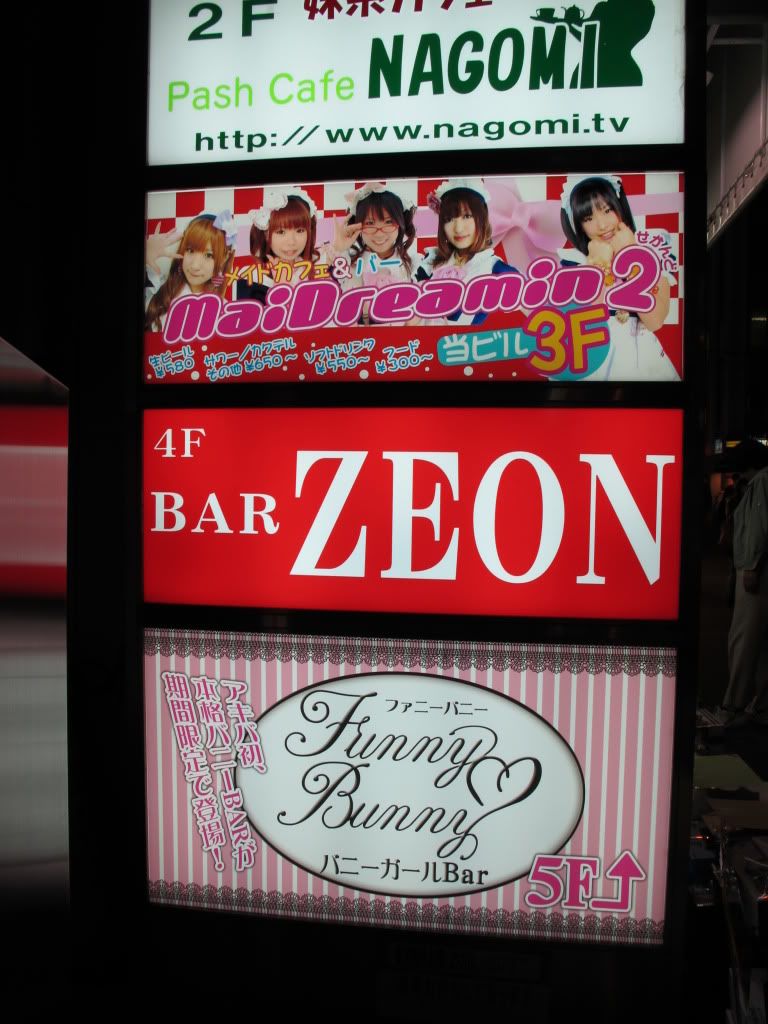 the mai-dreamin~! i mailed them once about doing a coverage but didn't get a reply.. so I SKIPPED THEM! hahahah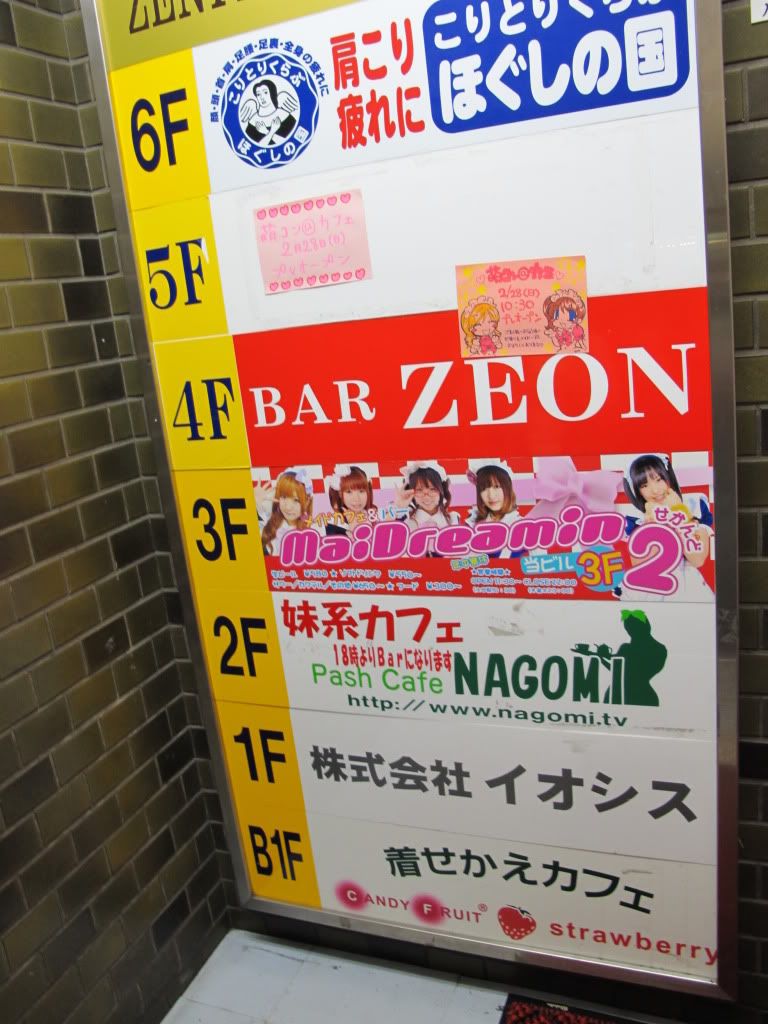 instead, we went to a small but cozy cafe at the basement~ Candy fruit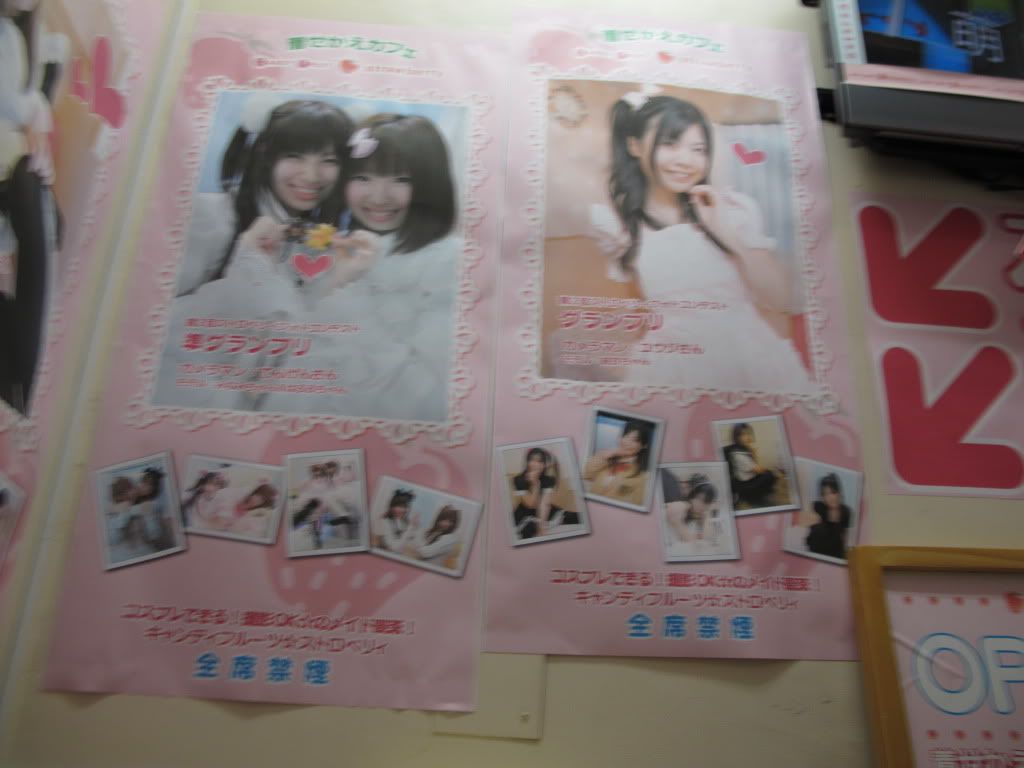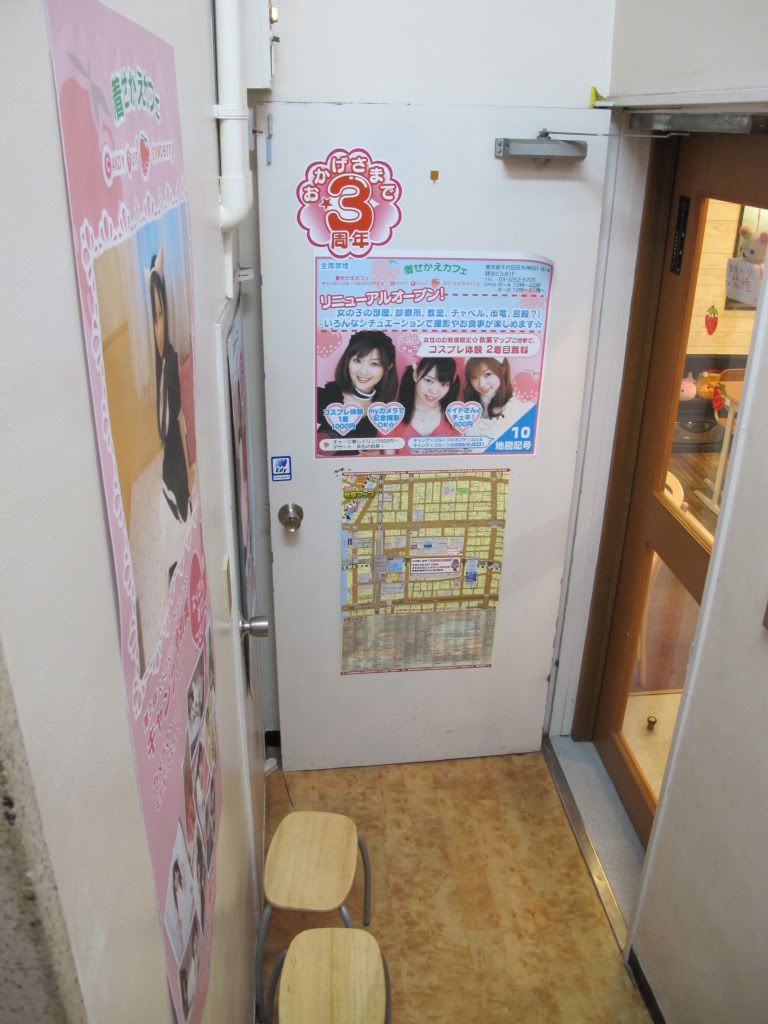 this is a cafe that allows you to rent their costumes to take photographs!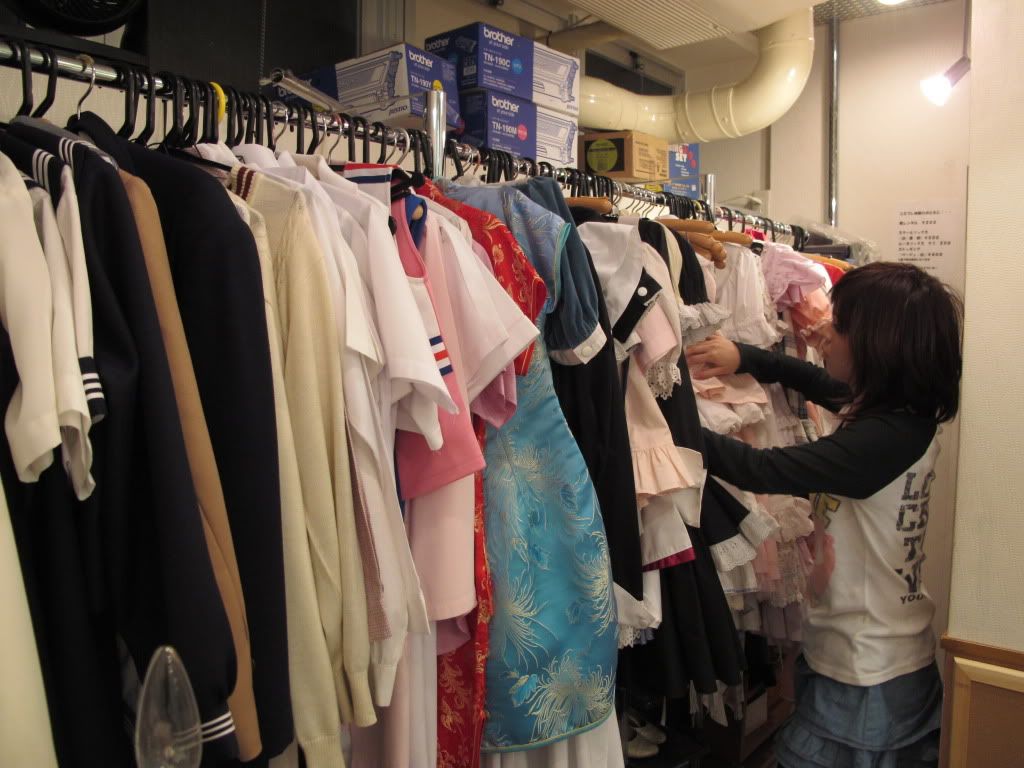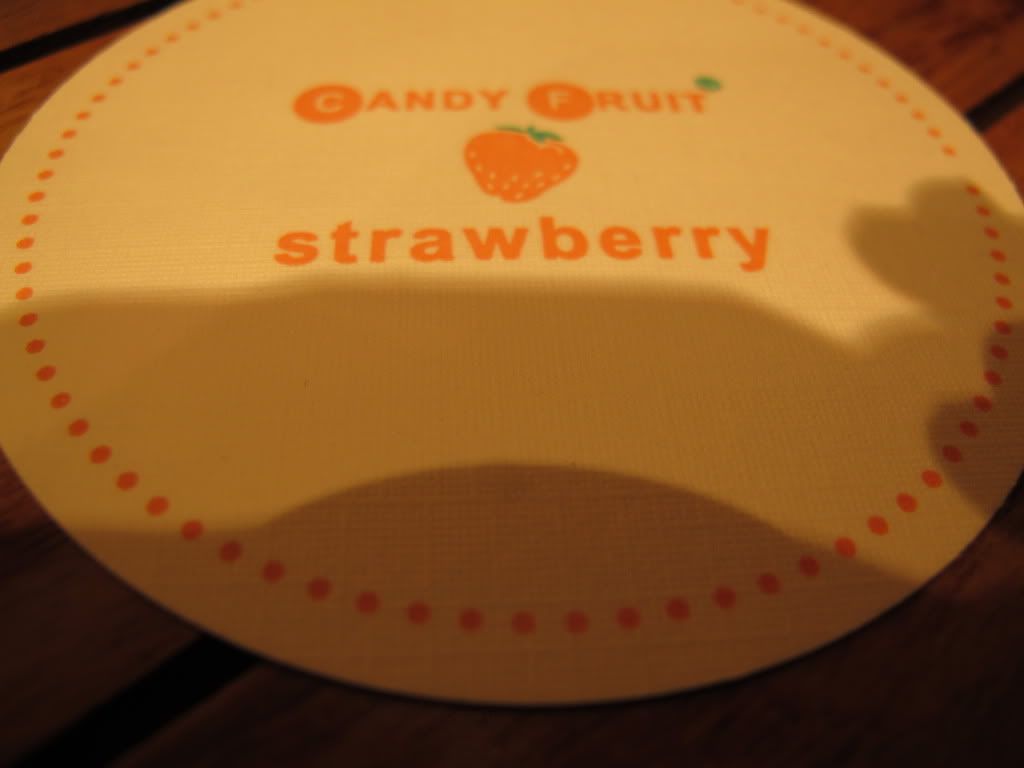 everything is very cute at this cafe and there's a lot of details to it!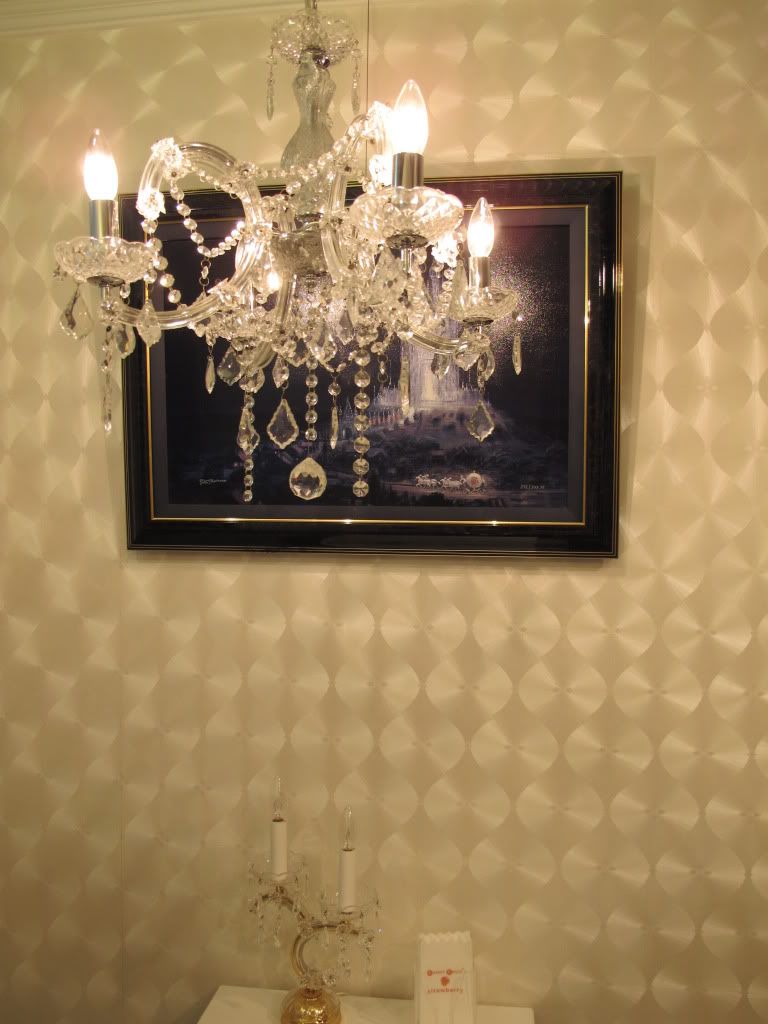 chio-ness 100%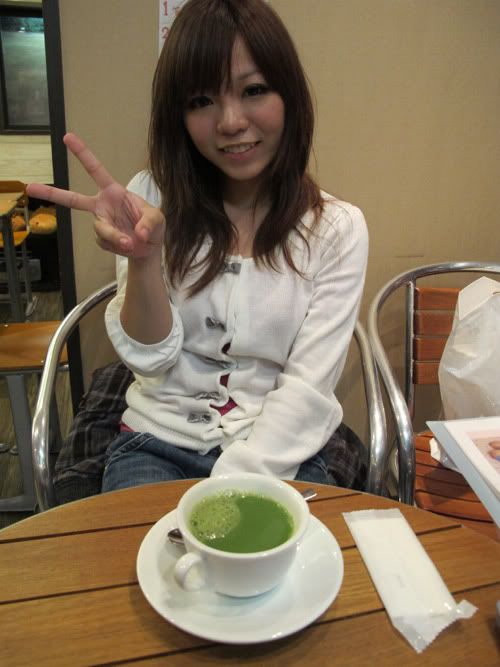 tai-tai/madam enjoying high tea?
nah~!
this is the real tai tai/madam!
enjoying high tea in Paris~ wooohoooot~!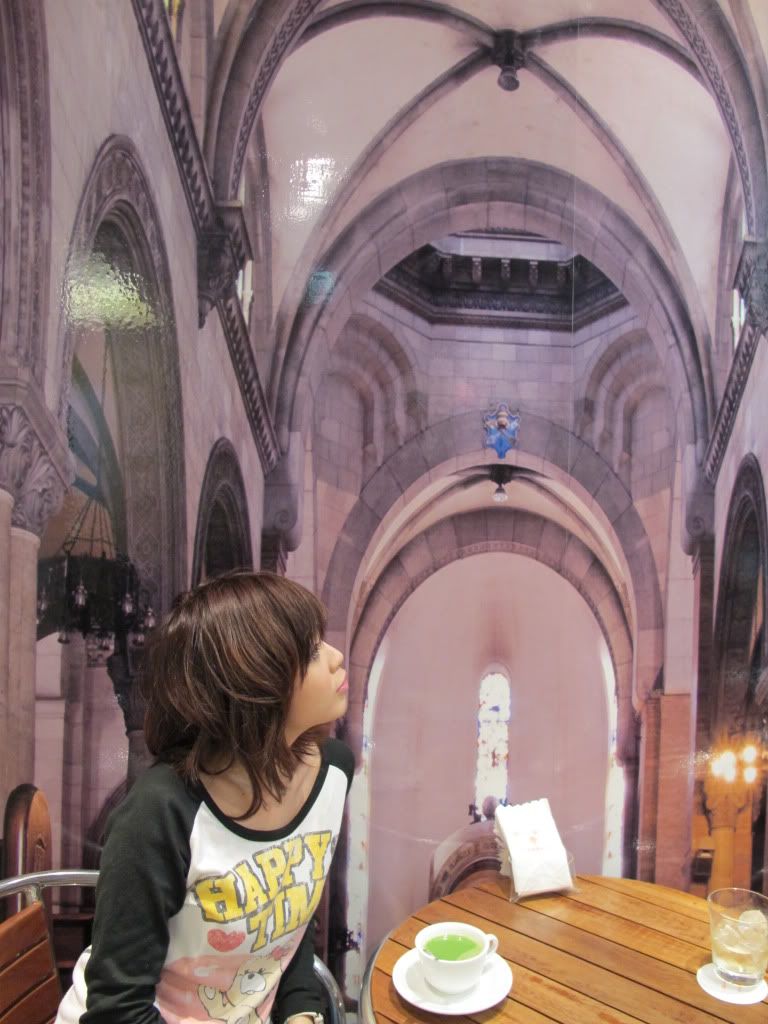 BONJOUR~
they even got a classroom scene for you to role-play!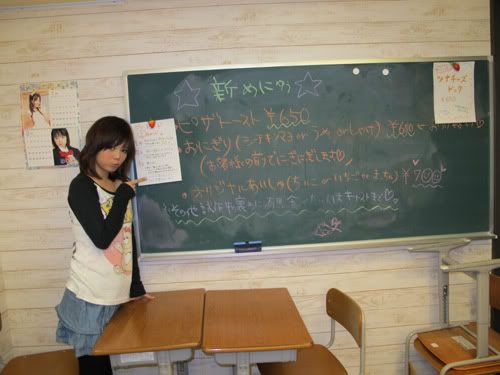 Class~ Please hand up your homework~!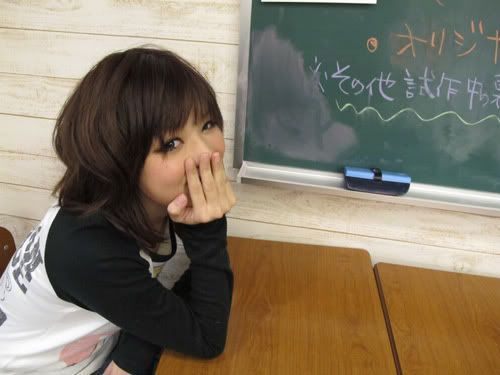 hahaha. i know who forgotten to bring her homework~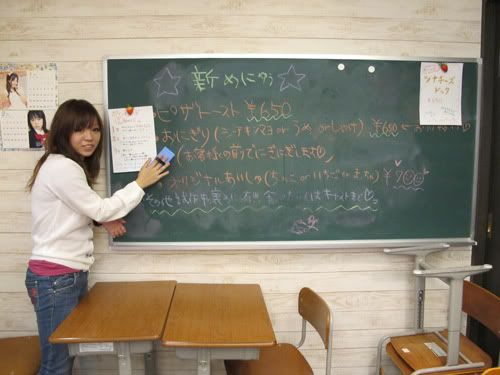 geesss... stay back again for detention to clean the board for not handing up work?
Even a bedroom for you to play in!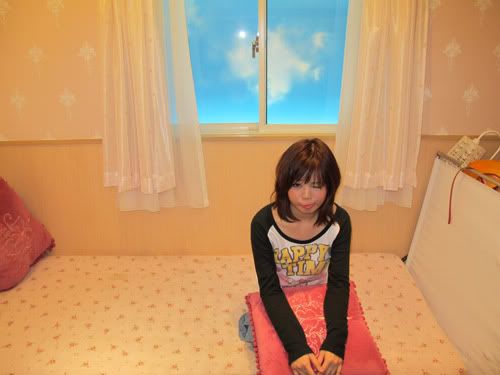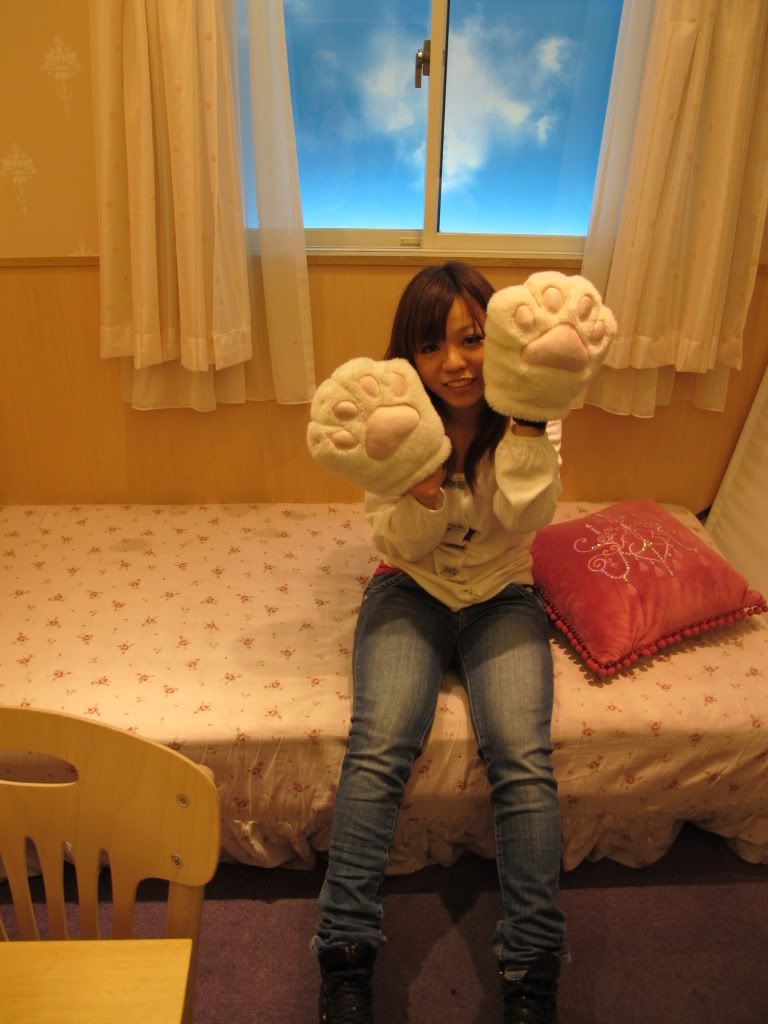 NYAN~!
and and and!!
a subway!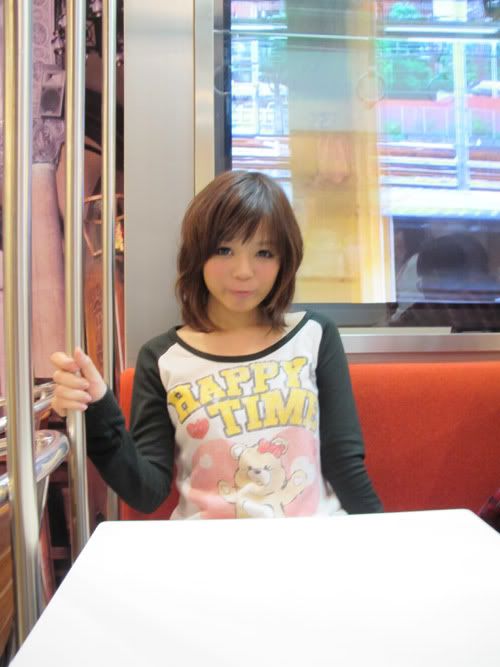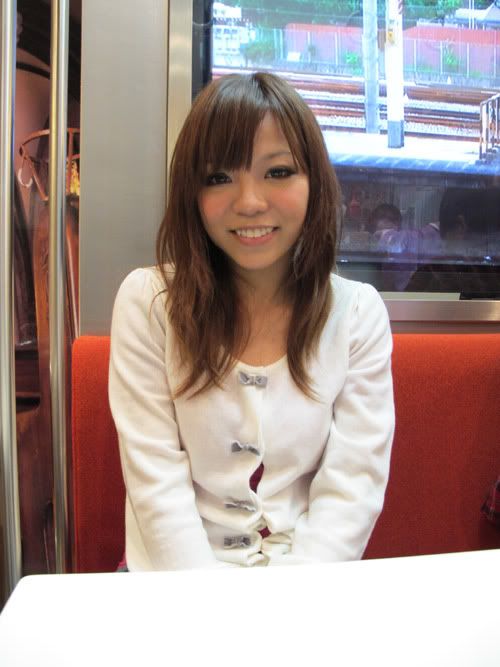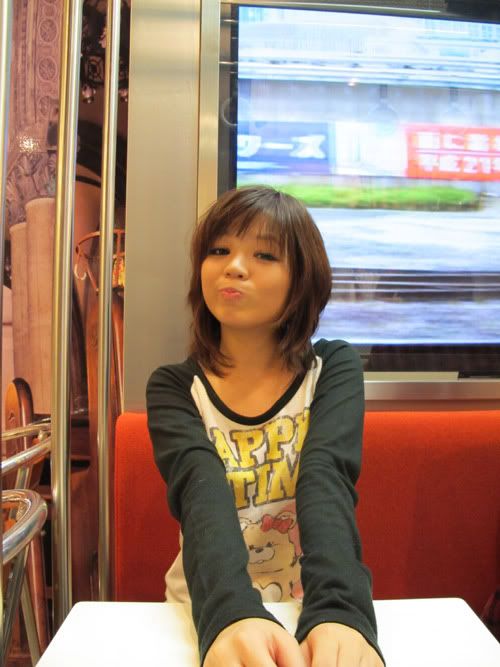 haha~ see the simulated scenery outside~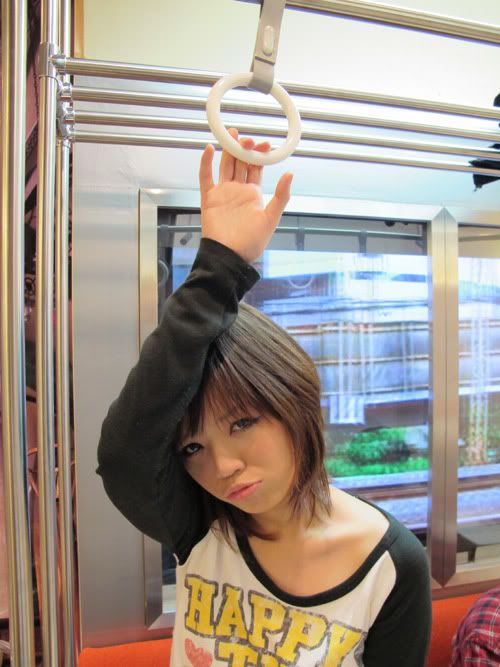 it's so detailed that they even installed the handle!
so.. tired.. i want to sit down!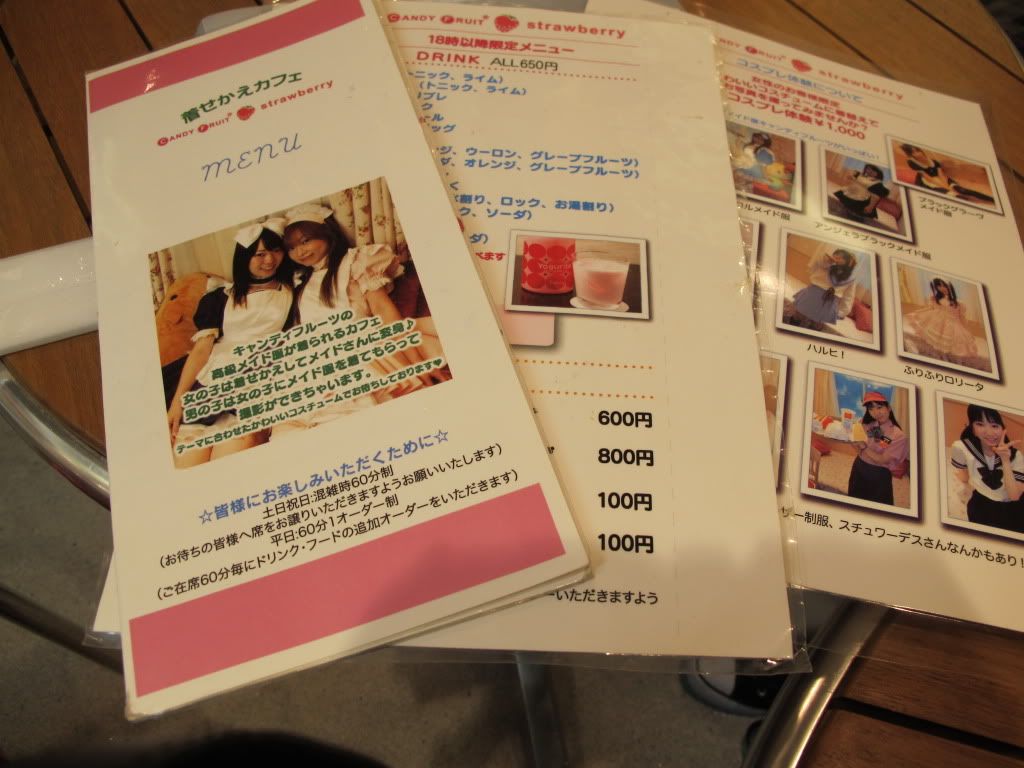 all these at candy fruit maid cafe~!
well, it's quite different from @home as it's more cozy type. there's more attention from the maid in this cafe.
but @home has got more MOE-ness while candy fruit has got more homely-ness~
in conclusion, we like both~!