We booked a hair appointment in Shinjuku with
CLOVER
at 5.30pm when we were at the airport.
However, we realised that we can't reach there on time so we called back to Clover and said that we want to postpone it to 6pm.
Then the receptionist said that it's possible however we must be on time.
So we rushed from shinjuku to our hotel.
Placed our luggage and hurried off to shinjuku~~~
when we reached Shinjuku...
it's already 5.50pm!!
so we rushed rushed rushed to the saloon.
BUT!
we were lost! we couldn't locate the saloon.
devastated.
we loitered around the place for about 45minutes and we finally FOUND it!!
weeeeheeee~~!!!
however, the receptionist said that they can't see us today as we were already one hour late.
(_ _ll)
damn disappointing.
rushed all the way there...
walked ran sweated..
and yet... we couldn't get our haircut at clover.
nevertheless, we still decided to get our hair done by that day as there's something special tomorrow~~
so we walked around and bumped into a beautiful saloon
A
R
T

I
S
T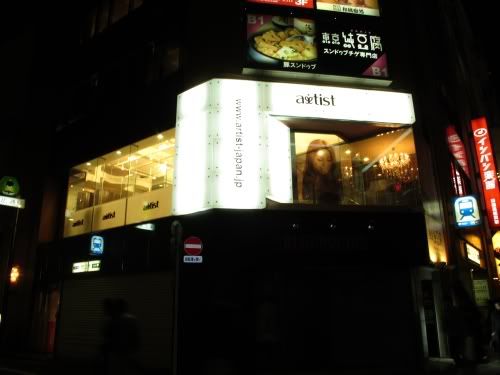 they were having an opening promotion with all their services of half priced~!
luckY~~!
so we got our haircut and dyed our hair there.
basically, i requested for....
and
"
UPPU shitai
" -> want to tie my hair up
and my sis got her
OSUSUME
-> recommended
hahaha.
btw, the whole hair cut experience is cool.
machiam like HOST CLUB. hahaha
the guys working there are super gentle and always asking if we are feeling fine or do we need anything...
and my TOPPU (nickname we gave to my hairstylist) made me wait for a long long long time as he was quite occupied with many clients esp MALE CLIENTS~
( he did my hair properly la. but it's the intervals between the waiting time of hair dyeing and blowing, he will sneak away to serve others >.> )
but seriously he treated MALE clients better... i think he is.......... GAY!? hahaha
just kidding.
"
gomen ne, matasaseta. onaka suita desho?
" Sorry to let you wait. you must be feeling hungry right?
*bumps*
he said that when he came over to serve me.
haha. like HOST right? so gentle.
anyway we are the last customers of the saloon for that day, so they kept joking that we booked the place.
OMG~! is that the host club?! hahah booked the place!?
TOPPU asked me if my hair was cut in Singapore.
then i was like, " why? it's very bad, is it? "
"
uun uun.. chotto amai dake.
." -> no no.. just a little inexperienced
i was like O_O!
my haircut in Singapore damn expensive and he said it's AMAI... O.O
so sad
anyway, had a nice and fun experience cutting hair in japan esp ARTIST. hahaha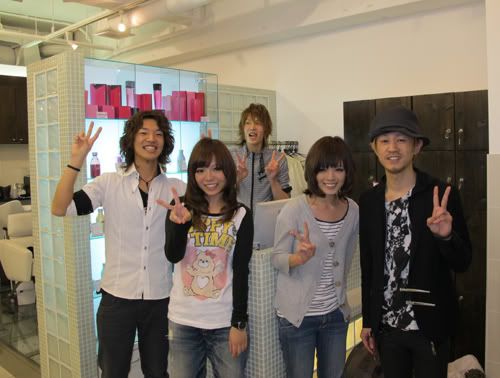 after the haircut, it was already 9plus.
Really really hungry so we wanted to hurry off to get some dinner but they are so service-orientated that they helped us wear our outer suit and also sent us off to the door so we must act a little more demure and walked slowly. hahahaha.
-----
we spotted a ramen shop named KOU ramen!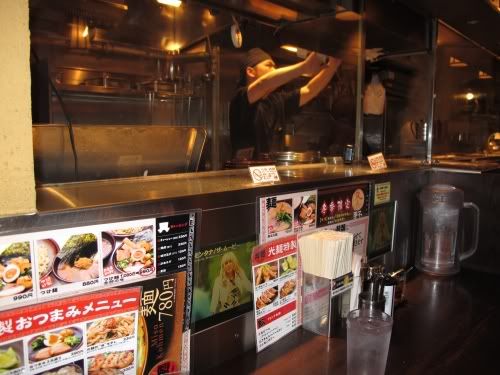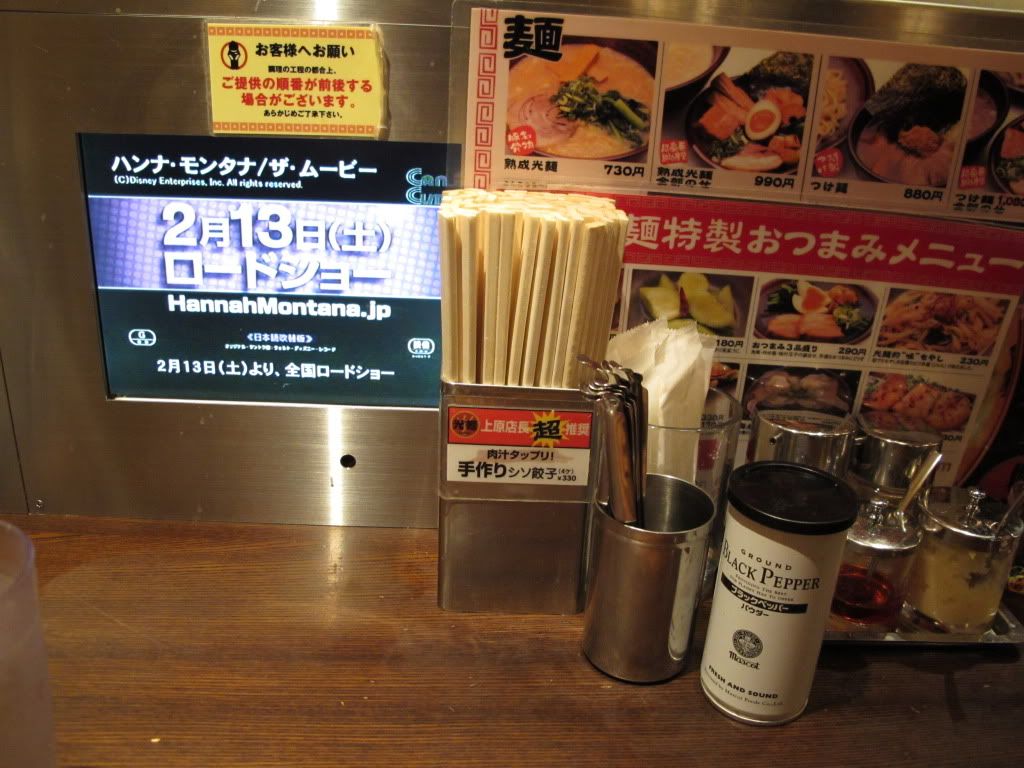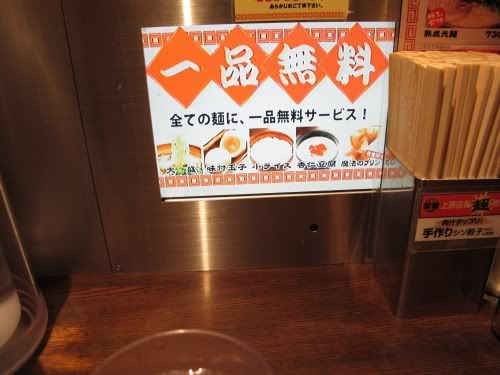 it's the best ramen i've ever eated in my whole life! seriously!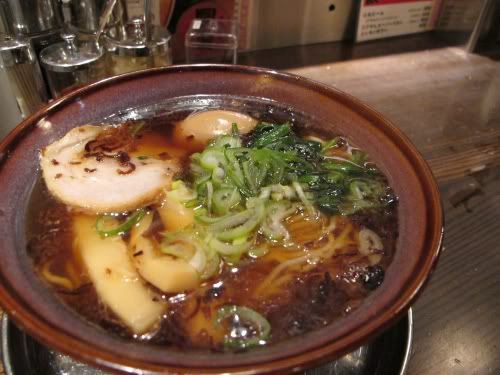 My sis ordered fried onion with ramen. the fragrance is really irresistible!! the soup is superb!
I had my favourite Shio ramen. though it looks simple but it's really very
OISHIIIIII
! it's the best ramen i had! i really love the taste of the broth and with the negi ( vegetable ) on top, it's really the invincible!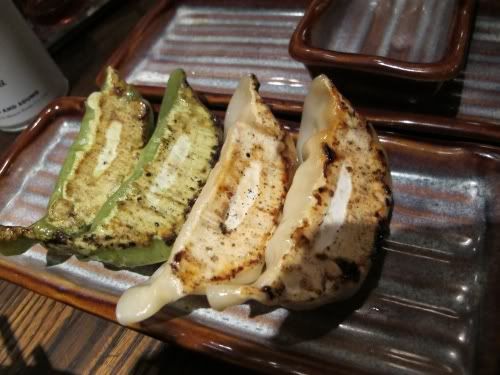 Gyoza is also a hot menu item in the resturant. The green looking gyozas are new gyoza invented by the resturant. it contains shiso which is something we dreaded but nevertheless it is delicious too! and the normal looking gyoza is...... O_O super delicious!! OISHII~~
after the unforgettable meal, we walked to the train station.
on our way there....
we got harassed by one weird uncle!
we were walking on the streets. then suddenly this normal looking 40plus salaryman shouted to us, "
konna otoko ni tsuitara dame da yo
" -> you shouldn't go close to those kind of guys.
he was pointing to a group of youngsters in front. but they didn't do anything to us. but we took his words as a kind advice and thanked him.
he later asked if we want him to walk with us.
we rejected and he then asked if we want to go karaoke with him.
we were like, " hey.. this isn't right..."
then he was like, " uncle will treat you guys! "
then we ran away..
luckily there's a policeman near us so that uncle stopped bothering us.
geeez.. HE SHOULD BE THAT KIND OF GUYS THAT WE SHOULDN'T GO NEAR TO!!
====================
anyway, some miscellaneous shots we got while walking (before we saw that weird uncle)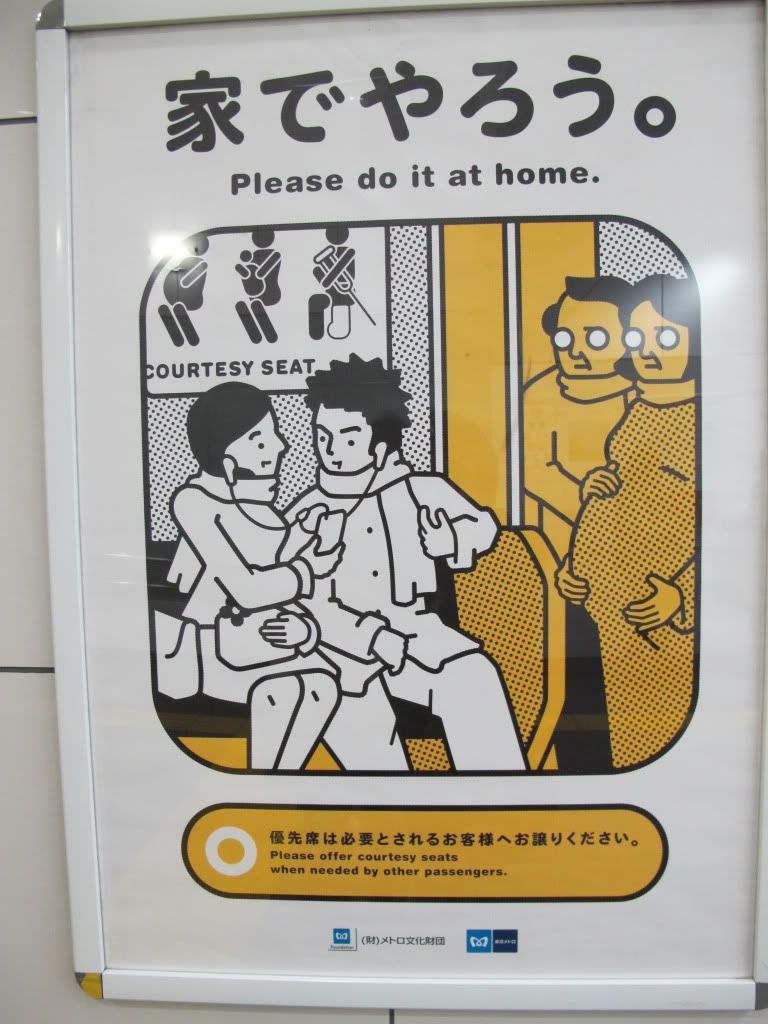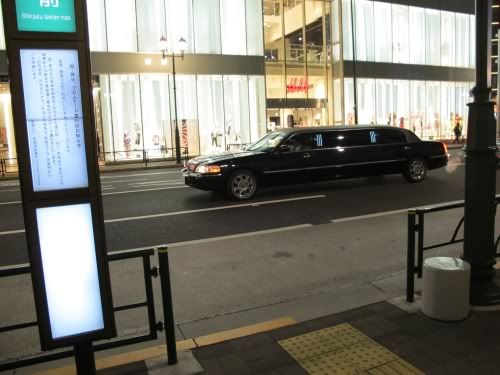 limousine ~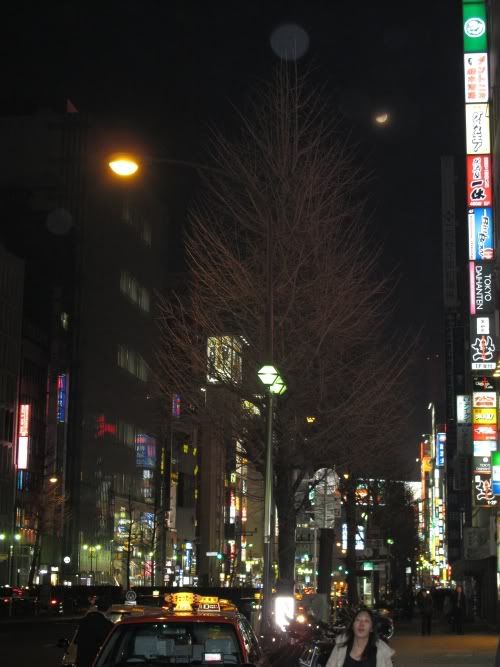 beautiful moon. " the moon is always more sceneric in foreign places "
-----
camwhoring with my new hairstyle!
it's a slideshow! so don't be disappointed when you only see my face! wahaha
Created with flickr slideshow.