i'm thinking of cutting my fringe.
i don't really like my current fringe because it's covering one my my eyes.
but cutting fringe is like a DARE to girl.
if it's ugly...
you would have to stay at home for about a week!!
and if it's really ugly..
you won't want to go out for two weeks!!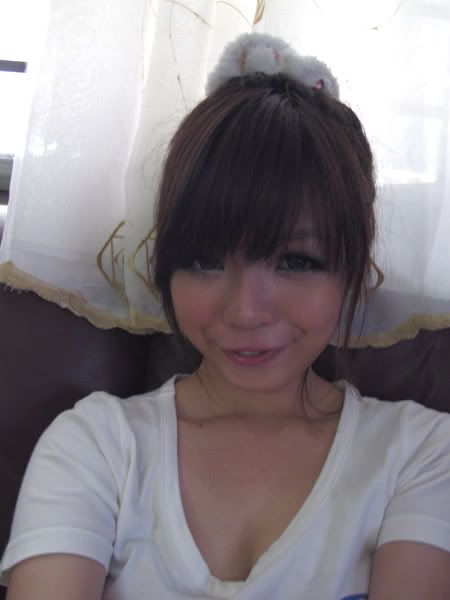 but still.. i really don't like it covering my eyes... *will make my eyes look smaller*
then if i put my fringe to a side...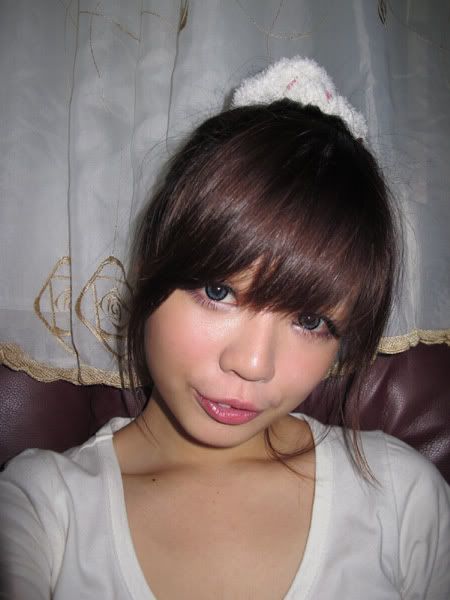 will look like I'M BALDING!! and it's still covering my eyes!
sorry for being paranoid. hahaha.
i want rikachuu's old fringe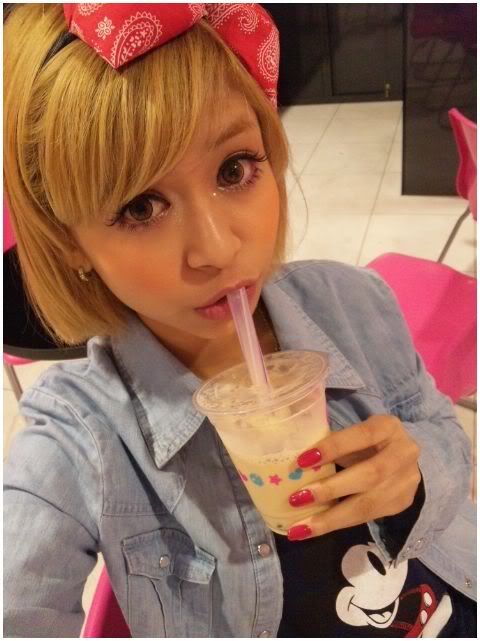 it's still long but it doesn't cover up the eyes!
i think it's because she curled her fringe la..
but still.. i feel like cutting my fringe. hahaha
*omg. rikachu is so cute!*
wish me luck for my haircut. ^^
kelly