Summer type
Hi Summer babes!! I'm a summer girl too! =DDD
Here are the recommended colours for you all!
Summer-girls has a pure and superior aura. They are humble and determined like Yamatao Nadeshiko.
They are feminie thus it's pop and rough style don't suit them. They suit clean, neat and elegant style.
Their personal colour is strong and impressionable tropical image kind of colours. The strong summer sun reflected on the sea, ( the writer is super cheesssy) it's an image of white beautiful beach. Blue base, white powder kind of soft colour and with a little nuance will be recommended. Refreshing pastel colour gives a feminie and soft image, light cool greyish colour gives a chic feel.
Elegant, femine, soft are the keywords you should remember. An demure and classy coordinate is osusume~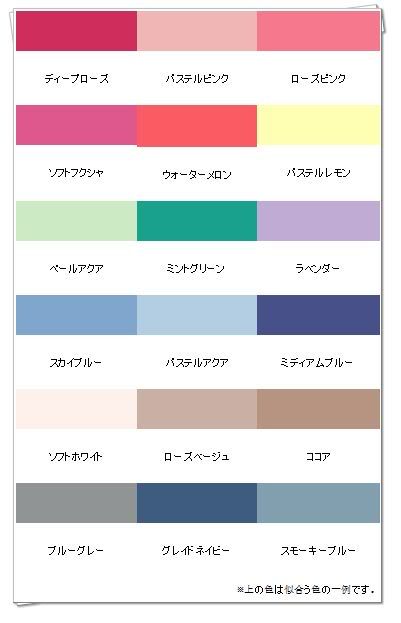 Colours that do not suit you: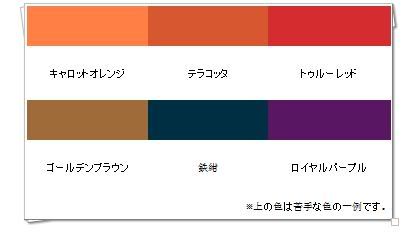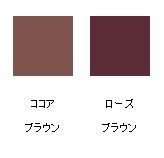 Pink type of brown and rose type of brown, with little yellow tone or red tone kind of brown are the best choice. Yellow brown or orange brown doesn't go with your skin and will spoil the eleganance in you, thus please avoid. Cocoa's soft brown will match with your eleganance.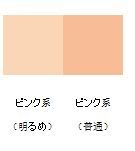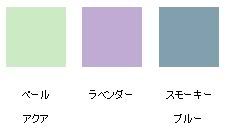 Pearl aqua, Lavendar, smoky blue
Summer-girls' eyes have a soft image, bright but mature colours and gradients suit them very well. Blue type will make you refreshing, pearly type for elegance, pink type for glamorous.. choose accordingly to the scene you're going to. Those with the pearl texture will be great. For your eyes, try to avoid dark colours but if black eyeliner is too strong, soften it will grey or dark silver.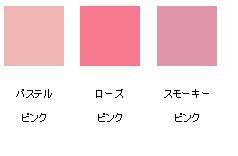 Gentle and light pink matches with your natural blush. Orange tone blush will tend to dull your look so choose the pink with a little blue tone! If you want a sweet and lovely image, smoky kind of pink tones will make you very stylish.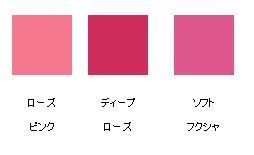 You suit lip colours with a little blue tone, bright and clear with a little nuance.
For red tones, raspberry and strawberry kind of bright colours will create a soft image. Try to avoid glimmer and gloss, adequate amount of pearl texture will enhance your elegant look.
That's all for summer babes!
Hope you find this useful!
Leave a comment if you like!
Feel free to share this on your blog! <3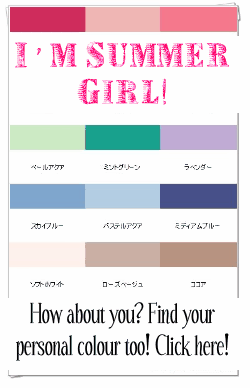 Html:
Lovesss,
XOXO