hello girls!
i'm soooo excited when i plan to do this post!
sooo here's a list of things that i wanna get from japan!!
diamond lash GORGEOUS~
this is my favourite eyelash from diamond lash so far.
so i must stock up since i don't know when i will be able to go japan again
*look at next year academic schedule*
diamond lash NUDY~
i love this bottom eyelash! super cute!
i'm only left with two pairs now..
>.< have to stock up!
diamond lash ANGEL
heard from other bloggers that the effect is really nice!
sweet eye
loook so cute
close up:
natural eye
doesn't really look natural to me. but i want to try them!
beauty eye!
looks very nice!!
love the stalks!
looks like the thicker version of gorgeous..
feminine eyes
saw a lot of models using this!
can't wait to try them on!
model eyes
tried this before! super cute!
i want to stock up more.
it's way cheaper to buy there than from style gallery tokyo ( =.=)
i bought mine at S$25.90 GRRRRRRR >.<
celeb eyes!
highly raved!!
i wanted to buy it but it was oos from style gallery last time =(
rich eyes!
well liked by many japanese bloggers too!
cute eyes!
i want to buy this..
because..
the model is cute!
hahahaha. maria~ <3
wheee~
finished with diamond lashes series!
*count*
10 different types!
and next
i probably get a 5 of these EACH to stock up.
cheaper there ( and in my spree ) than other online stores.. >.<
hurhurhur!
i wanna try~~
and
from mai mai!
looks very nice!!
heard a lot about this!
can't wait to try!
tried this before. really nice!!
i bought from style gallery tokyo.. (=.=) ex ex
must STOCK UP!!
will have to try this as well! hehehehehe
I WILL BUY A DOZEN OF THIS
AND THIS!
heard so much about them. but i couldn't find them in any online store!
i miss them soooo much!!
*huggles*
dozen of this as well.
i don't get why it's so expensive in singapore.
like three times the price there.
good coverage!
super smudge-free!
i wanna get this for sooo long!!
both of them!
<3333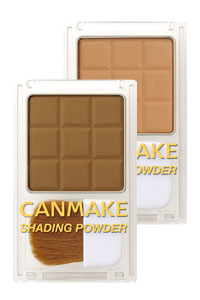 don't have to elaborate on this bronzer right?
i'm sure you have seen this appearing in popteen ranking a lot of times
and this!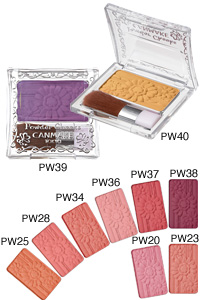 and this!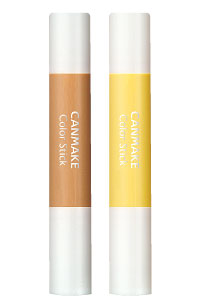 and my concealor
wanna try new concealor from cezanne!
and their blusher.
tried before. super sweet colour with glitter.
lasting! <3
and this!
mizukitty uses it!
hahahah. i can't find this in singapore. only the newer version. grrr
rice lotion.
has got nano molecules to moisturise your skin!
sounds amazing right? >.<
hahaha
hehehe i love this one!!
i know this is freaking expensive for a pair of socks!
but it's really helps in my case!
and my current one has got HOLES >.<
so i need to buy a new one
kigurumi! <3
hehehe always wanted to have one
and uniform
this
and this!!
I WANT A LOT OF THIS!
ermmmm.. what else ah? >.<
i want to buy koh ramen instant pack back!
*looking at my lashes*
i think my mother will nag at me again (=.=)
" you only have one pair of eyes! do you need so many eyelashes?"
>.<
YES MAMA! I NEED~!!!!
hehehe.
anything i should get from japan and i missed?
anything to recommend?
*gosh, it became a habit for me to ask qns at the end of the my post >.< *
thank you guys for all your mails!
<3
join my spree if you wanna get anything!
PS: i'm not SCAM!
wahahahahhahahah