hello everyone! *waves*
how's your sunday?
i used to hate sunday a lot.. cause MONDAY IS COMING O.O
but now.. i'm on holidays~
muahahahahahhaha
sooooo... to cheer any one of you who has to go to work/school tmr~
i'm posting my photoshoot photos!
(hehehehehehe... not sure if that's gonna cheer u up!)
20 Aug!
My birthday!
more of me in alice costume~
hurhurhur~
What's StreetAngels@SG?
StreetAngels@SG is an iPhone app which functions as a photo clock.
The app displays a total of 1440 photos of "angels", or girls, in Singapore. In each shot, an angel(s) has a time board and tells you the current time. (60mins x 24hrs = 1440photos)
Street Angelsシリーズの第一弾、StreetAngels@SGはシンガポールの街角の女の子(エンジェル)たちが、iPhone上で1分毎に時刻を告げてくれるフォトクロックアプリです。(60分×24時間、1440枚撮影)
and now more clothing...
i was thinking of doing something totally different from sweet alice..
so i did a boyish look! hurhurhur
firstly....
i would like to thank 2 persons for this shoot
first....
who took so many pretty photos for me!
and secondly....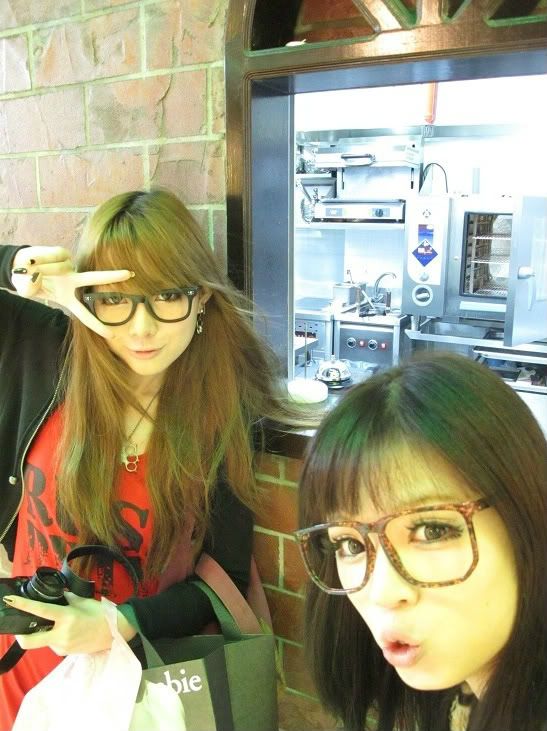 my dearest
JACQ aka the famous Golly-locks
who accompanied me throughout the whole photoshoot!
thank you!!!
and and she was so gorgeous even in her casual clothes that noriaki san has had to take a photo of her!
wahahahah
just a little shoutout to singaporeans!
xoxo,
kelly