Hello everyone!
just an update about my Optrimax progress...
it's day 4 already!
though my weight has dropped to 41kg, i doubt it will decrease some more ='(
before that...
I know some of you have concerns and questions about optrimax.
so, hopefully i'll be able to answer them all in this post..
well, is eating such low calories is dangerous..?
well, it is okay actually..
first, your body needs to detox so you need to eat less and let your digestive system focus on detoxing the toxin.
Secondly, recent studies have shown that eating less than 1000kcal is actually healthier for you.
There's an article about this tribe that consume less than 1000kcal a day and they live longer (their insides age differently)!
(okay, it's on a documentary hahaha i don't read that much... )
The scientist in the show explained that that is because the pancreas in our body have different timing to do different jobs (super layman term, i'm super sorry) in the day, they produces digestive enzymes to digest food, at night they excrete the same enzymes to repair cells.
normally it's around 1-2am.
so if you have less food in a day, your pancreas can work better to renew our system.
but..... STARVING to extremes....
are dangerous...
in conclusion, less calories is okay. but not extreme reduction in calories.
still take 3 meals or more a day.
but less for each meals! =D
next, diuretics...
well...
firstly, it's all natural ingredients!
and also in this program, u actually need to take in more water than usual.
but i'm not sooo sick to measure my inputs and outputs though. hahaha
even so, if fluids are lost in this program...
i don't see why it's bad?
cause it helps to excrete waste matters! =D
but i do agree on the fact that fat burning might not occur that fast >.<
however, this program advocates that it helps to boost your metabolism and thus... i assume fat burning will be faster and easier?
(i'll see when i ended my program. wahahah)
next, where do purchase them from?
see the SHOP NOW! button?
yep!
lastly, advocating wrong body image?
omg, i'm really sorry if i did..
but i didn't intend to.
just to clarify, i'm pretty short. my bmi might be just a little lower than normal healthy range.
but....
i'm asian and my bones are quite small.
i know they are small cause i'm physiotherapy student and i've palpated many many many bones in my three years of school hahaha
but...
looking great is never about seeing bones and all..
although the clavicles are deemed sexy to most men...
but it's about looking toned up!
like when u walk down the runway, your fats won't go wobbly jelly on you.
like when u wave to your friends, ur arms don't shake and wobbles (okay that one is hard to achieve)
hahaha.
looking great is looking healthy, feeling healthy and loves being healthy.
exercise, eat healthy food and drink lotsa of water.
===========================
okay.back to the p

rogress...
day 1 : really really nervous and super excited to try my first drink...
it didn't taste as nice as i thought >.< *sob*
had a hard time finishing on bottle
(clarification : it tastes like fruit juice, i have a phobia to fruits since young.. so really cannot tahan la)
i almost wanted to skip lunch just so that i don't have to drink that...
but i still forced myself to drink cause i keep thinking of the nice little enzymes cleansing my body from the inside.. hehehe
went out to shop for winter clothes after that..
one hour later, i've got to eat the plum!!
and it's soooooo delicious!
omg! so nice!! best part of the diet!
day 2: Cleared my bowels in the morning... (normal stools)
( seriously a lot... wondering how much of waste are retained inside my bowels and are not excreted out...)
feels a little lethargic, shouldn't have shopped so long yesterday...
though i don't like the taste...
still mustered my courage to drink it. cause it seems like it's working!
4th drink.... tastes... surprisingly...
i guess ive adapted to the taste? hahaha
omg, next step can try eating fruits liao! wahhahaha
(tips : add more ice into the smoothie for a smoother and nicer taste!)
ate cheat snacks (almonds and yogurt)
smoothie tasted NICE for the first time!
looking forward for lunch and dinner!
went for gym for an hour.. (run, cycle, weights)
cause i'm surprisingly energetic! hahaha
went home and had yogurt.
never starve yourself after exercise! >.<
still continues to clear my bowels every morning. haha.
don't worry it's not runny stools, really normal stools.
feeling lighter, able to concentrate better...
(psychological effects hahaha)
maybe i'll go gyming this evening too~ hehehe
well..
one more day to day 5!!
and the end of my program!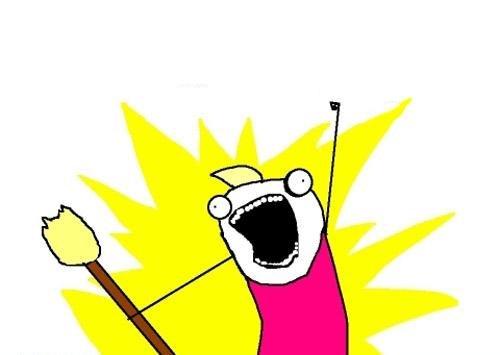 to be honest, i really wanted to quit on day 2..
but the thought of having nothing to blog about online (since i've raved about it on my instagram before) really pushes me to endure.
luckily i did!
cause day 3 was soooo much easier!
soo to all the girls out there trying optrimax, if you want to quit..
don't quit immediately...
endure for one more day..
the next day...
will be easier...
and PS: don't go anorexic k! remember exercise and eat healthy food to build lean muscles!
if u just diet without exercise, u will look like satay sticks with lard..
the fats will just keep drooping down...
and STRETCH marks will appear..
and of course, you will LOOK OLDER
giveaway for optrimax on my facebook page.
ps: if you have questions to ask, please direct your question to optrimax facebook page~ they are the experts to answer to all your doubts! ^u^
xoxo,
kelly