Hello everyone!!
Today i'm going to do a tutorial on baby face makeup!!
Recently i've got many comments that i look very young... some say i'm like a 5 years old kid
hahaha =.= seriously
but anyways...
I like looking young, probably because i'm a lolicon myself.
ヾ(*ΦωΦ)ノ ヒャッホゥ
hahaha
at the age of 23 years old, i look like 5 years old...
which means, i'll probably look like 18 years old when i'm 36 years old! OMG~!
*throws confetti~*
hahahaha #dream-on
Recently, I changed my makeup style (subtle), hair cut and also put on some weight myself...
that's why i'm getting more comments on how much younger i look compared to my real age (again,i'm 23 years old)
Because these makeup changes really make me look younger, i'm going to share with you all!
*HURRAY LOLICON*
baby-fied process
hahaha
"Baby Face" normally has got shorter features and their features are centered.
So we first need to highlight and contour our face so that they will look centered.
Using lighter concealor on the nose bridge and nose flaps..
then use highlighter to add glitters on the nose bridge and under the eyes (when you're older, you need to lose facial fats that will make you look youthful so you need to add more glitters!)
# sidestory : I personally saw how tsubasa-sama highlights her face.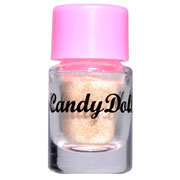 She uses this glitter generously on her cheeks!
And... this glitter is very very shimmery!!
Adding blusher/bronzer on the nose tip helps to make the nose looks shorter!
Next point for baby face is...
EYE MAKEUP!
These pointers are so noticeably on three of my favourite baby faces!
Namie amuro, tsubasa and chipopo!
and here's how i do my baby eye makeup!
Other pointers include :
- Longitudinal blush (wide)
helps to make your face look shorter
- apply pink/colourless lipgloss
==========
last but not least, SMILE!
Cause babies love smiling!
xoxo,
kelly